Alberta wildfires grow to over 200,000 acres
Posted:
Updated: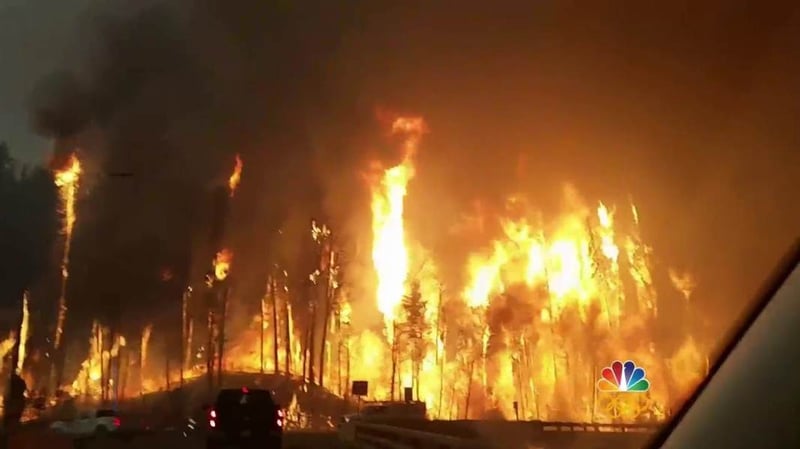 FORT MCMURRAY, Alberta (AP) - Despite the efforts of more than 1,100 firefighters and a squadron of helicopters and air tankers, a raging Canadian wildfire in the province of Alberta has grown to more than 210,000 acres.

More than 80,000 people have left the city of Fort McMurray. And officials would like to move south about 25,000 evacuees who had previously fled north.

Nearly 50 wildfires are burning and seven are considered out of control. Firefighting efforts are being hampered by gusting winds. The flames are expected to move away from Fort McMurray, which has already lost entire neighborhoods.

The communities of Anzac, Gregoire Lake Estates and Fort McMurray First Nation, an aboriginal reservation, were evacuated overnight after the wildfires moved south.

Canadian Prime Minister Justin Trudeau called the fire "absolutely devastating" and said there's a loss on a scale that's hard to imagine.
He encouraged Canadians to support friends and donate to the Red Cross.
"We will be there for them," Trudeau said, adding that military aircraft were being mobilized to help fight the blaze.
Though Alberta's loss is profound, we will get through this together – as neighbours, friends and Canadians. You can count on our support.

— Justin Trudeau (@JustinTrudeau) May 4, 2016
A state of emergency remains in effect.