Man who dresses up as a superhero for children's birthday parties is accused of child rape
Posted:
Updated: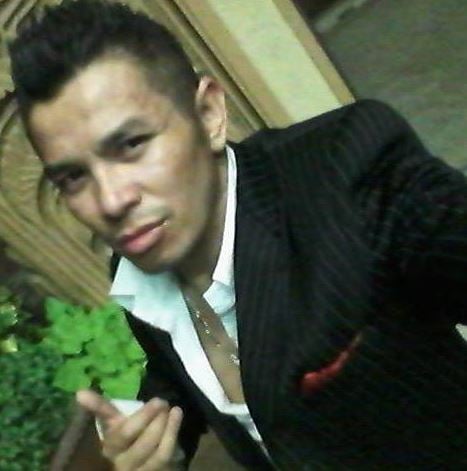 NBC Right Now is not going to publicize the exact relationship between the victim and the suspect because we do not want to identify the victim. However, we can tell you they are not connected by one of these events where he dressed up as Spider-Man.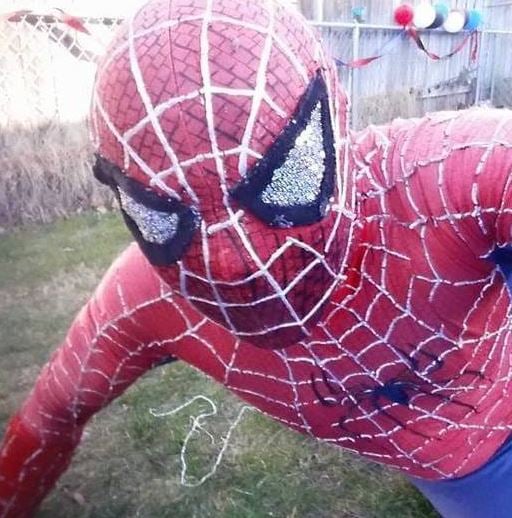 NBC Right Now spoke with Sergeant Scott Warren with Pasco police, according to their records Siharath has a history of sex abuse and talking with a minor for immoral purposes that dates back a decade.
Tri-Cities

Tri-Cities News

More>>

The National Rifle Association is suing to block a new, voter-approved gun control measure in Washington state.

More >>

The National Rifle Association is suing to block a new, voter-approved gun control measure in Washington state.

More >>

A man from Umatilla is in custody after a shooting at the Winco in Richland Monday night.

More >>

A man from Umatilla is in custody after a shooting at the Winco in Richland Monday night.

More >>

KENNEWICK: Good news for all of you bargain shoppers out there, Goodwill is opening a brand new store in Kennewick sometime next year. Thanks to a 3.1 million dollar loan and lots of planning, a very large patch of dirt will be home to a 20,000 square foot Goodwill; half warehouse and processing, half retail. The Kennewick store will be closing, however. You can still say, out with your old couches, TV's and clothing, and *into someone else's hands, just at a different location. ...

More >>

KENNEWICK: Good news for all of you bargain shoppers out there, Goodwill is opening a brand new store in Kennewick sometime next year. Thanks to a 3.1 million dollar loan and lots of planning, a very large patch of dirt will be home to a 20,000 square foot Goodwill; half warehouse and processing, half retail. The Kennewick store will be closing, however. You can still say, out with your old couches, TV's and clothing, and *into someone else's hands, just at a different location. ...

More >>

MILTON-FREEWATER, OR - A 23-year-old man is in jail after burglarizing homes and vehicles in the Milton-Freewater area. On November 15 just after 2 a.m., deputies responded to a report of multiple shots fired in the area of Ruby Lane in Milton-Freewater. As a UCSO Deputy and a Milton-Freewater PD officer arrived on scene, with a second UCSO deputy responding, more reports came in of shots fired at a home on Didion Lane and then reports of shots fired on Crockett Road. Dep...

More >>

MILTON-FREEWATER, OR - A 23-year-old man is in jail after burglarizing homes and vehicles in the Milton-Freewater area. On November 15 just after 2 a.m., deputies responded to a report of multiple shots fired in the area of Ruby Lane in Milton-Freewater. As a UCSO Deputy and a Milton-Freewater PD officer arrived on scene, with a second UCSO deputy responding, more reports came in of shots fired at a home on Didion Lane and then reports of shots fired on Crockett Road. Dep...

More >>

Several gun shops around Eastern Washington have seen a dramatic increase in gun sales and confused gun owners looking for clarification on the new initiative.

More >>

Several gun shops around Eastern Washington have seen a dramatic increase in gun sales and confused gun owners looking for clarification on the new initiative.

More >>

Katie Summers was officially charged Friday in the fatal hit and run crash that claimed the life of 31-year-old Leo Biruetta.

More >>

Katie Summers was officially charged Friday in the fatal hit and run crash that claimed the life of 31-year-old Leo Biruetta.

More >>

RICHLAND, WA- Pacific Northwest National Laboratory has created a new device called 'VitalTag.'

More >>

RICHLAND, WA- Pacific Northwest National Laboratory has created a new device called 'VitalTag.'

More >>

A 28-year-old Walla Walla woman is in custody for a fatal hit and run collision.

More >>

A 28-year-old Walla Walla woman is in custody for a fatal hit and run collision.

More >>

Governor Jay Inslee gave the following statement regarding the Supreme Court's decision to grant the appeal of a Richland florist who was fined for refusing to sell flowers to a gay couple.

More >>

Governor Jay Inslee gave the following statement regarding the Supreme Court's decision to grant the appeal of a Richland florist who was fined for refusing to sell flowers to a gay couple.

More >>

PASCO, WA - A man was stabbed in Pasco Tuesday afternoon but is okay. He was stabbed in the arm at the Flamingo Trailer Park by his girlfriend's ex-boyfriend, who is now identified as 27-year-old Ivon Allen. Allen was taken into custody by police in Kennewick. Pasco Police explained the domestic situation. Allen, of Kennewick, stabbed his ex-girlfriend's current boyfriend in Pasco, and then drove off into Kennewick before police arrived. Allen was later arrested at the Arby's on Cl...

More >>

PASCO, WA - A man was stabbed in Pasco Tuesday afternoon but is okay. He was stabbed in the arm at the Flamingo Trailer Park by his girlfriend's ex-boyfriend, who is now identified as 27-year-old Ivon Allen. Allen was taken into custody by police in Kennewick. Pasco Police explained the domestic situation. Allen, of Kennewick, stabbed his ex-girlfriend's current boyfriend in Pasco, and then drove off into Kennewick before police arrived. Allen was later arrested at the Arby's on Cl...

More >>