Storm causes floods and produced a small tornado in Tri-Cities
Posted:
Updated: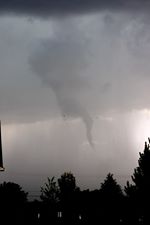 KENNEWICK, WA - Saturday afternoon a storm passed through the Tri-Cities causing havoc.
Flooded streets, hail, fallen trees and even a small tornado was spotted during the storm.
People shared their pictures and videos with NBC Right Now.