Pasco Cardboard Regatta
Posted:
Updated: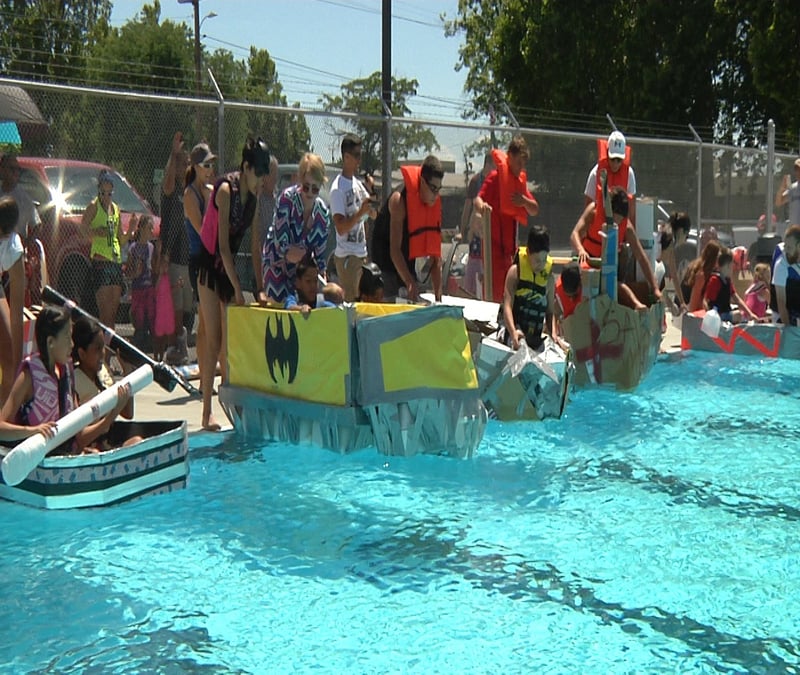 PASCO, WA - Fourth of July festivities continued in Pasco with a regatta that had kids and families racing on recycled materials. Duct tape, cardboard and a lot of creativity were used to masterly craft Mark Wayne's or Batman's black and yellow boat the Boatarang.
"It took a long time to build, it took a lot of material and we named it after the batarang, but instead called it the Boatarang."
Mark and his two sisters were among 15 others participating in the second annual Cardboard Regatta. A competition where kids and families build boats from mostly recycled materials and race them across the Memorial Pool in Pasco.
"it is all about really having fun and the joy of seeing what you can do and it is just a fun event," said Brent Kubalek, Pasco recreation manager.
Wayne and his siblings place their boat on the starting line, they board their recycled speed demon and on your marks, get set, oh no! The boat flips over, but that does not stop the bat squad as they hop back on and push forward.
The boatarang takes another hit, one that it cannot recover from. Instead of giving up the kids swim across the pool with the remainder of their boat. They finally reach the finish line wondering what went wrong.
"I do not know probably the tape dismantled while we were paddling, we were out of balance," said Mark. "I think we were too heavy," said sister Isabelle.
Even though the Wayne's did not take first place or even finish with their boat in one piece, they had fun, but more importantly finished how they started strong and together.