Planning Your Garden
Posted:
Updated:
Posted by Monty Webb, Meteorologist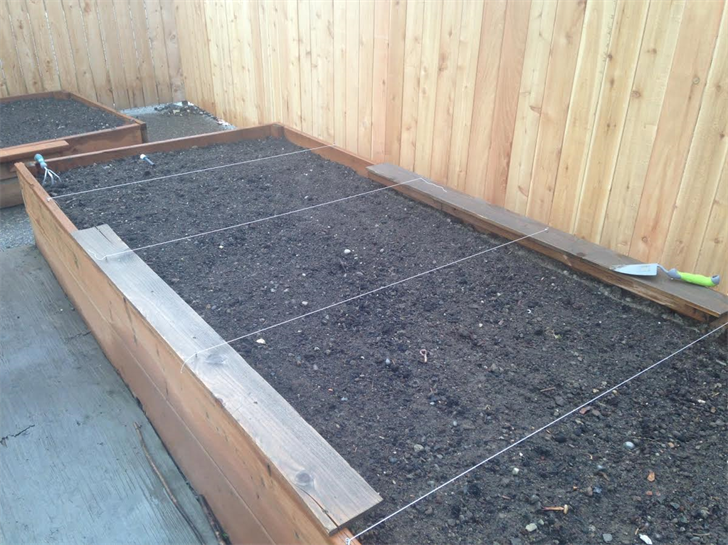 A garden requires patient labor and attention. Plants do not grow merely to satisfy ambitions or to fulfill good intentions. They thrive because someone expended effort on them. -Liberty Hyde Bailey
A successful garden also needs a little planning! But, here's the deal... Don't over think it! Start small, plant what you like to eat and sketch out a plan. I divided my garden with string and drew a simple planting chart.
WSU Master Gardener Shelly Matta has some helpful tips to get your garden growing...
1. Start with a small garden. It is better to proud of a small garden than to be frustrated by a big one. A common error is planting too much too soon and way more than anybody could eat or want.
2. Plant in a sunny location. Vegetables need at least 6 hours of direct sunlight per day. The more sunlight they receive, the greater the harvest and the better the taste.
3. Plant in good soil. Plants' roots penetrate soft soil easily, so you need nice loamy soil. Enriching your soil with compost provides needed nutrients. Proper drainage will ensure that water neither collects on top nor drains away too quickly.
4. Watering. Ensure there is access to a water source for your garden throughout the growing season. Too much water will leach the nutrients off of soil and drown the seeds or transplants and too little will kill the plantings.
5. Know when to plant what. Plan to plant cool season crops like peas, lettuce, onions and spinach etc. in early spring and warm season crops like tomatoes and peppers etc. around Mother's Day. Locate vegetables according to their growing seasons. Separate early plantings from the quick growing vegetables so that after harvesting this space can be used for later plantings.
6. Sketch a Plan. Put your garden plan on paper. This will give you a guide for planting. The sketch should include:- Location of each vegetable, whether planting in sections or rows
- Length of row for each vegetable
- Spacing between rows and between plants in rows
- Planting dates, e.g. plant cool season crops like peas, lettuce, onion etc. in early spring
- What plant is to follow when each vegetable is harvested
7. Successive plantings. This provides a continuous supply of vegetables. Don't plant too much of a crop at one time. Two or three small plantings of leaf lettuce and radishes may be made one week apart in early spring with additional ones made in the fall. Onion sets for green onions may be planted every two weeks until they are used up.
8. Rotate Crops. Do not grow the same vegetables or related vegetables in the same location year after year to help control diseases that survive in the soil over the winter.
9. Space your crops properly. For example, corn needs a lot of space and can overshadow shorter vegetables. Plants set too close together compete for sunlight, water, and nutrition and fail to mature. Pay attention to the spacing guidance on seed packets and plant tabs.
References:
Home Vegetable Gardening in Washington: WSU Extension gardening series, EM057E

University of Illinois extension: extension.illinois.edu/hort

Planning a Spring Garden on your acreage: http://www.extension.iastate.edu/smallfarms/planning-spring-garden-your-acreage

How to Grow more Vegetables, by John Jeavons