Time to plant the Tomatoes - Warm Season Crops
Posted:
Updated:
Posted by Monty Webb, Meteorologist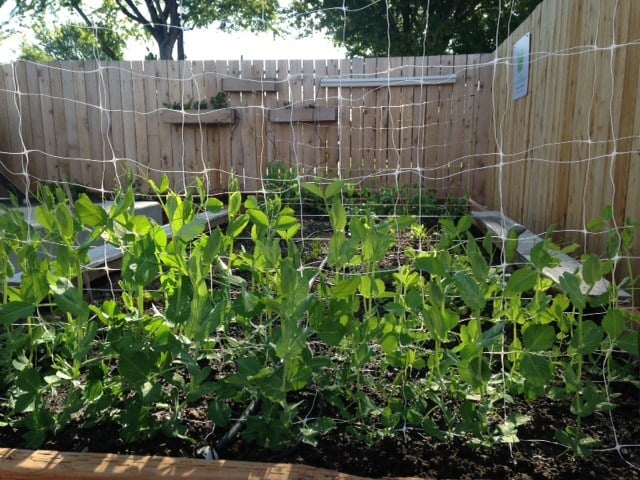 We have all heard the old "wives tale" on waiting until after Memorial Day to plant your warm season crops. But according to WSU Master Gardener Bill Dixon if you take that advice you're simply missing out on two weeks of growing. As a matter of fact, now is the time to plant those warm season crops. The shallow soil temperature is close to 60 degrees F and rising daily (it's all about the soil, not the air temperature). This is warm enough to plant most warm season crops.
This weeks Master Gardener, Kay Fick has some great tips to help you get your warm season vegetables in the ground... (Don't forget to check out some pictures of our Wake Up Northwest Garden -The garden is looking good!)
Common Warm Season Vegetables: Beans, Corn, Cucumber, Eggplant, Melons, Okra, Peppers, Pumpkin, Squash, Tomatoes
Warm Season Crop seeds need the soil to be at least 55-60°F to germinate plus long, warm days to grow. To get a jump-start for these crops they can be started indoors (or purchased as plants late spring) and transplanted when these conditions exist. If sewn too early (when the soil is too cold and/or wet), the seed may rot before it can germinate. So, check conditions before you sew your seeds.
To sew seeds, wait for the favorable temperature conditions. Follow the guidelines on the package for depth, spacing, and expected germination. Keep the seeded area moist, but not wet. If cold temperatures unexpectedly are predicted, cover your seedlings to protect them.
Starting seeds indoors (which requires pre-planning early in the spring) to develop transplants to move outside when conditions are right can extend your production season in our area. Many of these warm season vegetables require a longer growing season than our weather and season-duration allows. Very young (small) transplants will require TLC initially.
Harden-off young transplants before they are planted → get them accustomed to the outdoors. Going from the protected greenhouse conditions to the anything-goes outdoors may be too much for young plants. Over 5-7 days take the following steps: reduce watering to once a day; for 1-2 days take the plants out in the day to a sheltered area and back in at night; for the next 1-2 days leave the the plants in the sheltered area but cover at night; and finally, for 1-2 days leave the plants in the sheltered area, uncovered day and night. Now proceed to planting. Don't assume the plants you just bought that were sitting outside are harden-off, they may have just come off the greenhouse delivery truck that morning!
To plant your young transplants into your garden dig a hole slightly wider and deeper than the transplant pot. (If adding compost, dig an even larger hole.) Set the transplant into the hole so it is slightly deeper than the starting container. Fill the hole, placing ½ – 1 inch soil over the the top of the potting soil mix and press down to secure. Transplant on cool, cloudy days or late afternoon to reduce the shock. Avoid exposing roots to the air. Water immediately to settle the soil. Apply a small amount of soluble or liquid fertilizer to each transplant.
Enjoy your bounty!
If you have questions, the Master Gardener Clinic is now open at the Benton County WSU Extension Office, 7102 W. Okanogan Pl, Ste 102, Kennewick (Health Services Building, 1st Floor) M-F 9 am to 12 pm & 1-4 pm. (509) 736-2726. The Office moved to this new location.
WSU has many publications on vegetable gardening and individual vegetables. Search and download this information at gardening.wsu.edu
Wake Up Garden - We are off to a great start this year! The sugar peas look great, radishes are coming up nicely and the mix greens/spinach are starting to grow. I'll be able to make a salad soon!
Sugar Peas
Radishes and Spinach
The Herb Corner