U.S. Senator visits Hanford's PUREX site
Posted:
Updated:
Posted by Kristina Shalhoup, Anchor / Reporter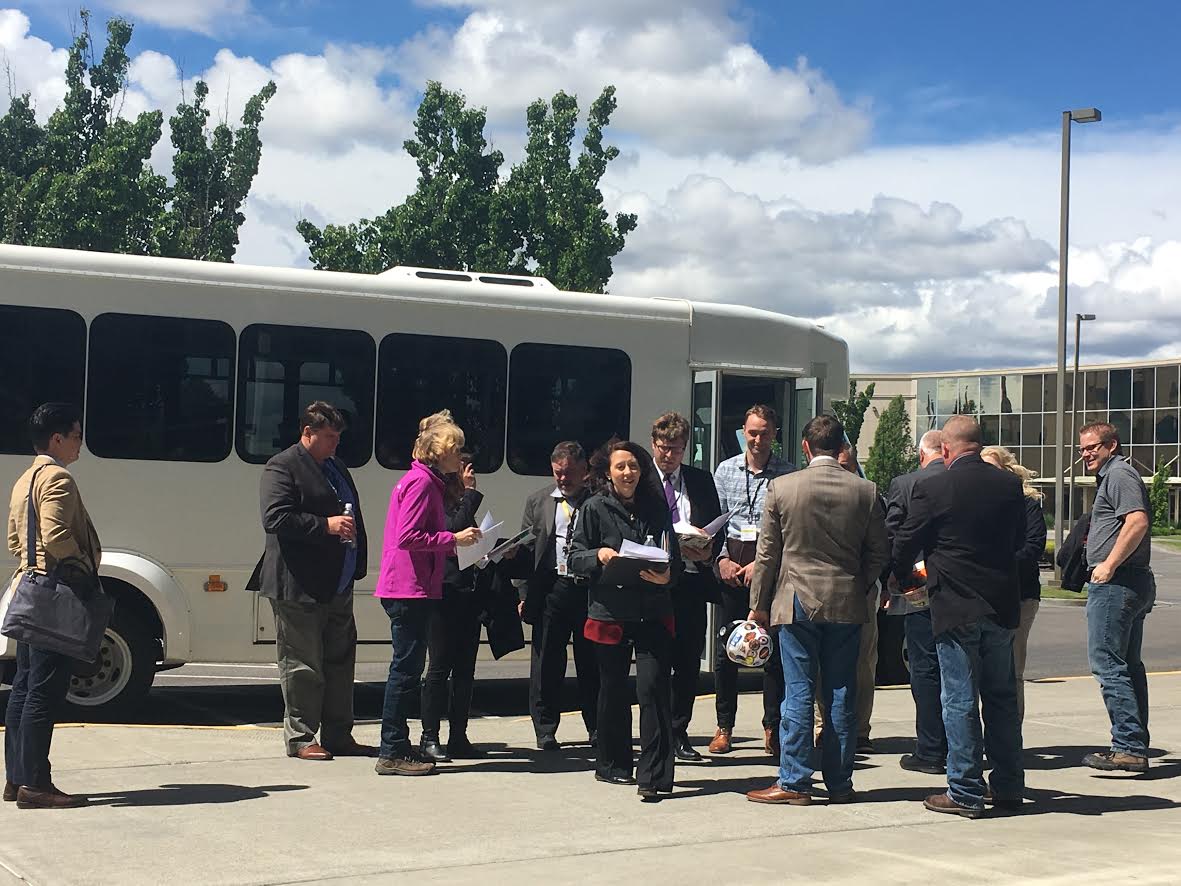 RICHLAND, WA.--- Less than a week after a tunnel collapse at Hanford's PUREX site, U.S. Senator, Maria Cantwell went to look around the site for herself. She, and other involved officials, met in Richland after the tour to discuss what's going on at Hanford, and the changes that need to be made.
The first issue, which Senator Cantwell quickly advocated for, was the that of the additional federal funds necessary for completely cleaning out the PUREX site. As Alex Smith, of the Washington Department of Ecology, told KNDU today, there's only enough money currently available to maintain the site. Unfortunately, that leaves cleanup out of the question for the immediate future.
This is especially concerning for the future of the tunnel that collapsed.
"Now, there is still a potential that we could have an additional collapse of that tunnel," Doug Shoop, of the Department of Energy's Richland Office, said on Saturday.
Despite the lack of a definitive clean-up date, the DOE is already taking preventative measures against another tunnel collapse. In the coming week, they will install a protective layer over the tunnel, which would be designed to catch any radioactive particles in dust and dirt flying up in the event of a collapse.
In the meantime, Senator Cantwell promised, "We'll continue to make the case to the administration, that we've made to every administration: that the federal funding role of the DOE remains critical in fulfilling our legal obligations here at the Hanford site."