Knighted Ventures Co-Founder Jieho Lee Named to Aspen Institute's 2018 Class of Henry Crown Fellows
Posted:
Program empowers young entrepreneurs to take the leap from "success to significance"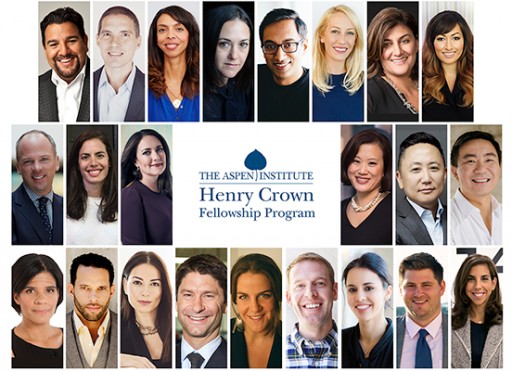 SACRAMENTO, Calif. - March 23, 2018 - (
Newswire.com
)
Jieho Lee, co-founder and managing partner of California-based Knighted Ventures, is one of 22 business leaders under the age of 45 selected by The Aspen Institute in Washington, D.C. as a 2018 Henry Crown Fellow.
The Henry Crown Fellowship Program was established in 1997 to mobilize a new breed of leaders to tackle the world's most intractable problems. All are proven entrepreneurs who, having achieved success, are poised to apply their creative talents and skillsets to building a better society.
Henry Crown Fellows spend four weeks over the course of two years in structured retreat, exploring their leadership, core values, visions for a good society and desired legacies. Fellows also launch individual initiatives of their own choosing that will stretch their boundaries and have a positive impact on the community, the country or the world.
"I am honored to be included in this driven and diverse group of innovators, and together with all the Crown Fellows, I look forward to finding new ways to effect profound, positive and enduring change," said Lee, who co-founded Knighted Ventures in 2012 as a small startup looking to make a mark in California's casino gaming industry as the leading Third Party Proposition Player Services (TPPPS) provider. The company has since grown to employ more than 800 people, all dedicated to impeccable client service and to preserving the integrity of table games through superior asset protection.
Prior to starting Knighted Ventures, Lee oversaw business development and marketing for the Asia territories at POM Wonderful. He also served as general partner at Blue Horizon Capital, where he co-led an investment strategy team focusing on acquisitions in the business information sector. In addition, Lee is a veteran of the entertainment industry, with numerous writing and directing credits including the feature film "The Air I Breathe" starring Forest Whitaker, Andy Garcia, Brendan Fraser, Kevin Bacon and Sarah Michelle Gellar. He is a graduate of Wesleyan University's College of Letters and Cinema Studies program, and holds an M.B.A. from Harvard University.
"We are especially delighted with this year's class of Henry Crown Fellows, the 22nd since the Fellowship was founded," said Peter Reiling, executive director of the program. "For society, they represent a potent force of talent, ready to focus their energies on some of the greatest challenges of our times. For themselves, they are embarking on a personal journey 'from success to significance' - one that will change their lives forever."
# # #
About Knighted Ventures
With over 800 employees, Knighted Ventures is the largest provider of Third Party Player Proposition Services for the California Cardroom industry. It is our mission to support casino games and operations by fostering a culture of leaders who are committed to integrity, innovation, and service. Through its community service division, Knighted Neighbors, Knighted Ventures has committed its people and resources to the improvement of communities it serves, partnering with organizations like Los Angeles-based Children in Harmony to expand the cardroom industry's positive local and global impact.
About the Henry Crown Fellowship Program
The Henry Crown Fellowship Program was established in 1997 to honor the life and career of Chicago industrialist Henry Crown (1896-1990) and was initially funded by the Henry and Gladys Crown Charitable Trust Fund. The Fellowship is the flagship program within the Aspen Global Leadership Network. For more information, visit www.aspeninstitute.org/crown.
About The Aspen Institute
The Aspen Institute is an educational and policy studies organization based in Washington, DC. Its mission is to foster leadership based on enduring values and to provide a nonpartisan venue for dealing with critical issues. The Institute is based in Washington, DC; Aspen, Colorado; and on the Wye River on Maryland's Eastern Shore. It also has offices in New York City and an international network of partners. For more information, visit www.aspeninstitute.org.
Media Contact: Megan Burnett, Knighted Ventures
mburnett@knighted.com
650-513-0712
Related Links
Knighted Company Website
Henry Crown 2018 Class Announcement
Related Images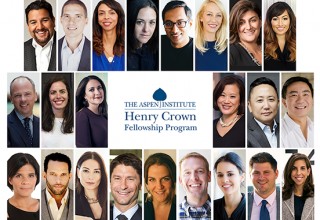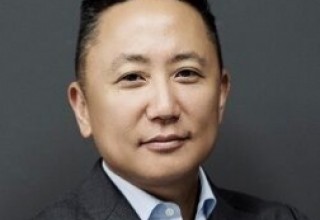 Press Release Service by
Newswire.com
Original Source:
Knighted Ventures Co-Founder Jieho Lee Named to Aspen Institute's 2018 Class of Henry Crown Fellows
Information contained on this page is provided by an independent third-party content provider. Frankly and this Site make no warranties or representations in connection therewith. If you are affiliated with this page and have questions or removal requests please contact pressreleases@franklyinc.com