Pasco couple combines their passions through a School of Ballet and Capoeira
Posted:
Updated:
Posted by Kaitlyn Karmout, Reporter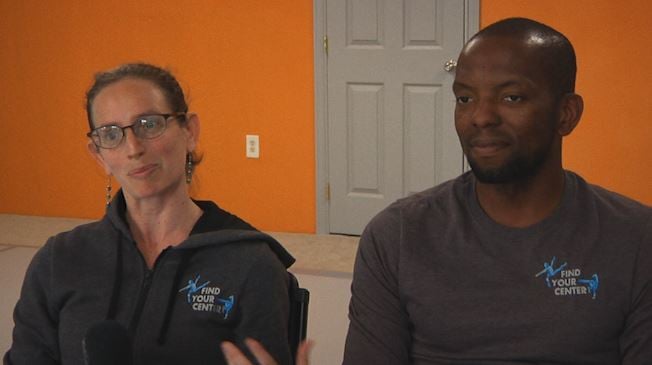 A Pasco couple is helping people find their center- through fitness.
Kate and Deshawn Robins started a school of Capoeira and Ballet in January called "Find Your Center." If you aren't familiar with Capoeira, it's otherwise known as a form of martial arts.
Kate and Deshawn decided to combine both in one studio. Their motivation in doing so-
"Both of these art forms are complicated and they both have a lot of history. We both had experiences that were challenging in the classroom," said Deshawn Robins.
Deshawn thought Maybe if he is teaching the class, then he may be able to do things a little differently, by creating a safe environment for people.
"We're not taking a drill sergeant approach," said Deshawn Robins.

As a teacher and coach, Deshawn says the goal is to trust that the students can learn.
"Don't assume that if something is difficult for them, then they just need to repeat it a million times," said Deshawn. "I know I have taken classes where and instructor says… Oh just do it."

As for Kate, when a student is in the classroom:
"We expect them to treat this as a recreational hobby, but while they're here, we treat them as serious students who are able to learn and to do it well," said Kate Robins.
Both Kate and Deshawn are proud to be apart of a movement to be healthy, all while encouraging people not to give up on health and fitness after high school.

"I think that it's important to know that even though you're not going to be the next Bruce Lee or a great master, that there is still a place where you can train," said Deshawn. "You can find a balance with your work, life and school."
While attending the classes, not every exercise is the same. During each class a student is trying out new things and learning what's going on with that skill. When it comes to mastering a new skill, Deshawn says-

"I do get that joy when I see a student finally get a concept;something that was difficult, and then it all makes sense," said Deshawn Robins.
Find your center is located in Pasco where students of all ages can attend, no matter the skill level he or she may have. Visit the link below for more information.