Budweiser Stage Entertainment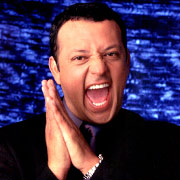 Paul Rodriguez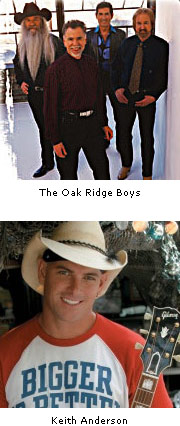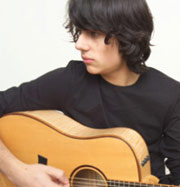 Teddy Geiger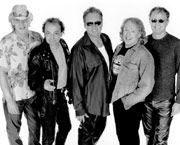 Loverboy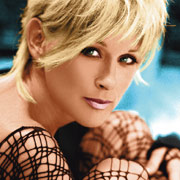 Lorrie Morgan
Friday, Sept. 22 - The Shreds - Performing at 7:30pm with ALL SEATS FREE! Band mates Steve Maples, Mick Jaeger, Ronnie Belaire, Rick Bourgoin, and Mike Belaire perform with a driving beat using rhythmic guitars, sax and keyboards. The Shreds first started right here in Yakima. You can check them out at: Pacific Rim Talent.
Saturday, Sept. 23 - Paul Rodriguez - Performing at 7:30pm. A well known stand up comedian, producer, and writer. Paul has had starring roles and featured appearenced in over 30 films and has been a gust star in several television shows. Paul has also starred in six comedy specials for HBO and is currently working on two series which were picked up by VH1 and UPN/Revolution Studios. Paul Rodriguez has his own website where you can find his complete bio, tour dates, photos, and more! Paul Rodriguez.com.
Sunday, Sept. 24 - The Oak Ridge Boys - Performing at 5:00pm. The Oak Ridge Boys, Duane Allen, Joe Bonsall, Richard Sterban, and William Lee Golden and the rest of the band are one of the longest running groups in country gospel. They have their own website that you can visit at: The Oak Ridge Boys.
Monday, Sept. 25 - "Battle of the Bands" - All seats are free and starts at 6:00pm. Up to twelve bands will be battling it out on the Budweider Stage! Bands are judged on instrumental performance, stage presence, originality, and fan reaction. The winner of this event will be the opening act for Loverboy on Friday.
Tuesday, Sept. 26 - Keith Anderson - Performs at 7:00pm. To get into the music business, Keith Anderson first started out modeling and starting a country music singing telegram service. Now Keith has his own band and tours playing country music across the states. Keith Anderson has his own website with photos and a biography at: Keither Anderson.com.
Wednesday, Sept. 27 - Warehouse Theatre Company: Forever Plaid - A musical on at 7:00pm. It's a comedy about a 50's singing group, The Plaids, who are are trying to put on a stellar performance. The Warehouse Theatre Company has brought and performed several theatrical shows in Yakima at the Allied Arts Center. You can get more information at the Allied Arts of Yakima.
Thursday, Sept. 28 - Teddy Geiger - At a very young age, Teddy Geiger has been playing both Piano and Guitar. Performing mostly in the pop genre, Teddy hits the stage at 7:00pm. He has his own website where you can listen to samples of songs, see photos, and read a biography at Teddy Geiger Music.
Friday, Sept. 29 - Loverboy - Performing at 7:30pm with the winner of the Battle of the Bands contest opening for them. An 80's group with a classic pop-rock sound.
Saturday, Sept. 30 - Lorrie Morgan - Hit the stage at 7:30pm. A country star for several years, she has made herself into a big country hit. Her website, Lorrie.com, has a photogallery and a biography.
Sunday, Oct. 1st - Latino Act TBA.