Canoe Journey 2006
Posted:
Updated: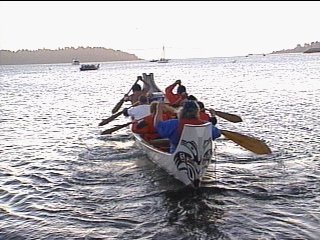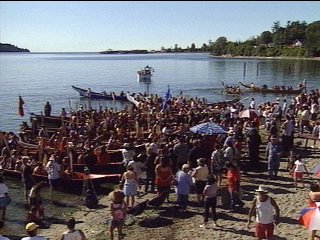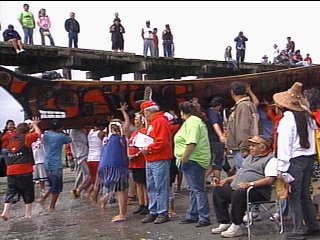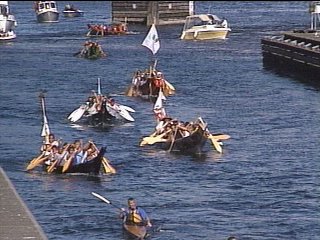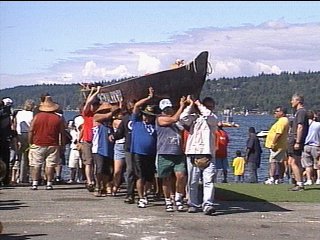 This year's inter-tribal canoe journey is headed to South Puget Sound where the Muckleshoot tribe is hosting the canoe gathering.
"Past and Present, Pulling Together for our Future" is the theme of the canoe journey of 2006. For participants of the journey, they are experiencing native culture and tradition as well as gaining a valuable learning experience. It began in 1989 and today the event is drawing canoes from as far south as Oregon and as far north as Alaska.
Each year the waters and the weather are unpredictable. This year canoes traveling through the Straight of Juan De Fuca had very unpredictable conditions. Canoes traveling from Port Angeles to Jamestown had to make it through a rough sea and strong winds.
One of the canoes traveling the rough seas were thrown overboard. Five of the six pullers survived. The second chief, Jerry Jack, of the Mowachaht-Muchalaht First Nations of Gold River was unable to make it back to safety. He had planned to make this year's canoe journey his last. And because Jerry Jack was a man who loved the journey and the water, the team and family continued on the rest of the way.
The final stretch of the journey takes the canoes through the Ballard Locks at the edge of Puget Sound, into Lake Union, past the University of Washington, and then into Lake Washington.
The Muckleshoot Tribe hosted this year's traditional gathering and potlatch where more than seventy canoes arrived. At the potlatch, participants can reflect and tells stories about hardships, friendships, what they have learned and discovered from the journey.