About T.R. Masterson Construction
Posted:
Updated: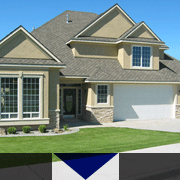 With three generations of quality building, The Masterson Construction Company has been a leader in the construction industry since 1946. The company was started by Tom Masterson's father who had many experiences in construction, one being the expediter of the "Spruce Goose" for Howard Hughes before founding Masterson Construction Company.
In May, 1976, Tom (picture right) brought his family to the Tri-Cities. With him came his broad knowledge of the building and construction industry, and new techniques he soon began to apply to home construction.
In his first year, Tom and his crew built 48 homes, adding the subdivisions of "Clipper Ridge II" and "Meadow Springs South" to the Tri-Cities. Today, these homes are part of well-established and serene neighborhoods with stately and mature landscaping.
Masterson Construction also built the first "Super Good Cents" home in the Tri-Cities, setting the industry standard for optimum energy efficiency.
While Tom feels all their jobs are important, he is proud to bring to the area many production and medium-priced homes that incorporate the details and features of their custom homes. Masterson Construction Company has earned high regard from their clients and the community for their quality work, reliability, and responsiveness.
Tom has brought to the Northwest many progressive building techniques, open designs, and attention to detail - all at a competitive price to create an ideal family home.