High Gas Prices Investigation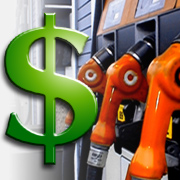 KENNEWICK, Wash. - Gas prices in Washington and Oregon are hitting record highs. According to AAA, the average cost for a gallon of regular is the highest it's ever been.
So if you think gas prices are getting out of hand, you're not alone. Right now, Washington's Attorney General is conducting an investigation to find out why the state ranks second in the country.
California tops the list at an average of $3.49. In Washington you'll pay about $3.40, and Oregon $3.38.
Before prices spiral out of control... the Attorney General wants to give consumers answers.
He believes part of the problem stems from tight oil refinery capacity.
"Not only are we going to look at refinery capacity, but we're going to look at pipeline capacity as well. There is some indication that not having enough pipeline capacity around our state is also contributing to tighter supply and higher prices," said Rob McKenna, Washington State Attorney General.
McKenna said they plan to release the results this July.
In the meantime, you can take some small comfort knowing Yakima and the Tri-Cities are some of the cheaper places in Washington state.