Superman the Ironman in Fever's 77-60 Victory
Posted:
Updated: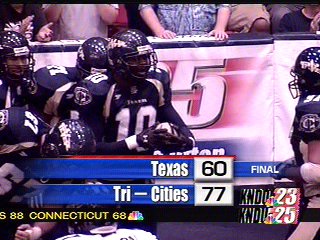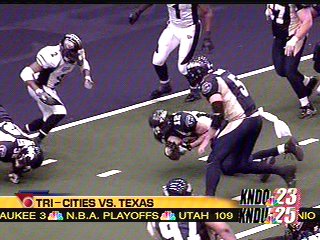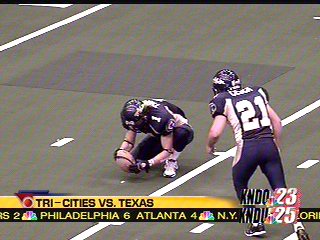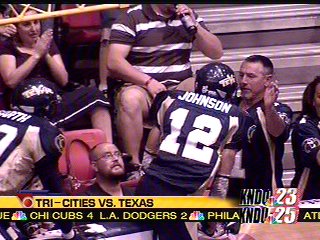 KENNEWICK, Wash - Robert "Superman" Garth reeled in three touchdown catches and had a nasty sack on Texas quarterback Kenton Evans as the Fever defeated the Copperheads 77-60. It's the first time this season the Fever have gone over 60 points!
Garth was named the Ironman of the game, meaning he played excellent on both sides of the ball. Tonight's game was also the debut of new kicker Ryan Cesca, who thoroughly impressed coach Tony Wells because Cesca actually made his extra points!
The only negative part of the game happened when Emery Beckles made a tackle for the Fever and was hit by his teammate Jamie Hattley who was also going in for the tackle. Preliminary reports have Beckles with a dislocated shoulder, but KNDU sports spoke with Leroy McFadden as Beckles was put onto a stretcher and McFadden said it looked more serious like a ligament tear.
The win keeps the Fever in first place in the American West Division. Next week the Fever travel to Stockton in a rematch against division opponent Stockton Lighting. The next Tri-Cities home game is on June 16th when the Fever take on their in-state rival Spokane Shock in what could be a battle for first place in the division.
Score by Quarters 1 2 3 4 Score
Tri-Cities Fever 14 14 21 28 77
Record: (5-3)
Texas Copperheads 14 9 10 27 60
Record: (2-6)
LEADERS:
PASSING: BAKER, Brian (Tri) 36-27--369; ECKERT, Tony (Tex) 24-13-193
RECEIVING: THOMAS, JR (Tri) 12-197-5; TOULON, Miguel (Tex) 8-79-1
Schutt Offensive Player of the Game: Brian Baker (TRI)
U.S. Army Ironman of the Game: Robert Garth (TRI)
ADT Defensive Player of the Game: Jamie Hattley (TRI)
Cutters Catch of the Game: Robert Garth (TRI)
Attendance: 4,388