Search for Missing Plane Called Off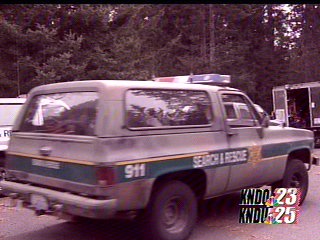 Yakima, WASH - The search for a missing plane near Chinook Pass has been called off. The pilot, 53 year old Snoqualmie man, George Trupp, is a convicted sex offender and was expected to appear in Pierce County court this week for a similar charge. No other investigations are going on in regards to the location of the plane and the pilot. The Washington State Department of Transportation says they still believe it is in the Chinook Pass area.
Monday was the sixth day the Aviation Division of the DOT was searching for the missing plane. It went off of radar in Yakima County last Tuesday and there was no calls for distress. Searchers say they have done all they can.
"We're suspending the search as of 2 0'clock today. All leads have been exhausted and it doesn't look like we're going to able able to find this particular air craft," says Dave Larson of the Washington DOT Aviation Division.
Crews have used over 3,000 hours in man power and conducted over 90 search flights, but have not been able to find the plane.
They hope hikers and hunters will be able to see the plane in this area once more snow melts later on this year.