Eureka! Diver finds lost prop on the bottom of the Columbia River
Posted:
Updated: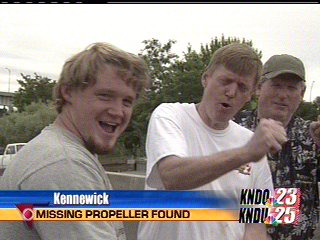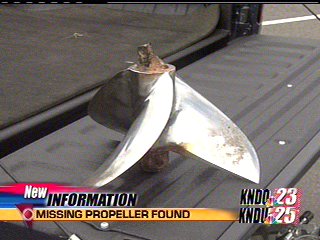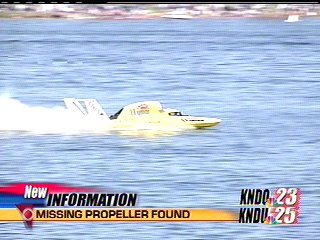 Persistence and the help of GPS technology played a critical role in helping a hydroplane crew find a piece of equipment that's been missing for quite some time.
In 2004, the boat running as then U-8 Miss Llumar Window Film lost a prop in the deep waters of the Columbia River in the Tri-Cities. Besides losing the heat race, the crew lost something even more valuable. A propeller valued at between $10,000 and $15,000. And even worse, it was the best prop the team owned.
For more than two years, Bill Moore has been traveling back to the Tri-Cities and trying to find the prop. He's made more than 12 diving attemps. He said this was the last one and if they didn't have success, he was done. Guess what? He found it.
"It was just a labor of love," said Moore. It was something that I think about almost every day-like how I am gonna find this what can I do to better narrow the search down. And now, I actually accomplished that dream of finding it."
Thanks to video of the race, a great deal of calculations, and a GPS locator, Bill was able to narrow the search area, but it took plain old fashioned hard work - and persistance - to finally find the missing prop.
The prop is headed to the U-37 shop where crew chief Scott Raney will see if it's possible to re-tool and use.
NOTE - The video of the U-8 going dead in the water on the Columbia River in 2004 is included in the video clip posted to the right and below. It's titled: 2004: Miss Bud wins in final appearance. I believe this is when the prop is lost. Can anybody verify that?
Thanks Niles Mayfield for the tip!