Fever 39 Spokane Shock 34
Posted:
Updated: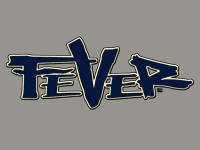 KENNEWICK, Wash. - In a battle for Eastern Washington dominance, the Tri-Cities Fever prevailed over the Spokane Shock 39-34 in front of a sell-out crowd (5,700) Saturday night at the Toyota Center. While the crowd was roaring for the Fever on touchdowns it was the defense that brought the Fever fans a victory.
The Fever jumped to an early 14-0 lead over the shock with two touchdown passes from QB Brian Baker. However, Spokane would respond and closed the gap to 13-20 with a 12 yard TD pass to WR Kelvin Dickens with 0.55 seconds left in the half. However the Fever never wavered and would ultimately shut down Spokane in the final quarter.
Going into the 4th down 26-27 the Fever turned up the heat. Schutt Offensive Player of the Game Brian threw for two TDs in the 4th which pulled the Fever ahead 39-37. Ironman of the Game Robert Garth also came up big in the final quarter by striping the ball from quarterback with about 10 minutes left in the game. The shock made a late comeback with WR Chico Mackey scoring on a 1 yard touchdown run with 0.19 left in the game making the score 34-39. However, the Fever's Robert Garth recovered the onside kick attempt and sealed the win.
Even with the victory, Spokane holds a half game lead over the Fever in the American West Division. Next week Tri-Cities stay at home for another divisional rematch against the Central Valley Coyotes. The Fever barely escaped with a win in Central Valley on April 21. For more information on tickets for the game you can contact the Fever office at (509) 222-2215.
Score by Quarters 1 2 3 4 Score
Tri-Cities Fever 14 6 6 13 39 Record: (6-4)
Spokane Shock 0 13 14 7 34 Record: (7-4)
LEADERS:
PASSING: BAKER, Brian (Tri) 36-22--201; Hines, Andrico (Spo) 33-8-106
RECEIVING: THOMAS, JR (Tri) 8-73-2; Savage, Antwone (Spo) 5-75-1
Schutt Offensive Player of the Game: Brian Baker (TRI)
U.S. Army Ironman of the Game: Robert Garth (TRI)
ADT Defensive Player of the Game: Rob Keefe (Spo)
Cutters Catch of the Game: Antwone Savage (Spo)
Attendance: 5,700
Source: af2