A slide show will appear here shortly.
Fire Burning Acres of Land After Lightning Strikes Near Webber Canyon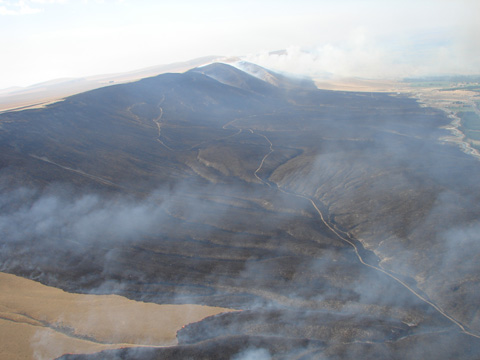 Steve Kinne.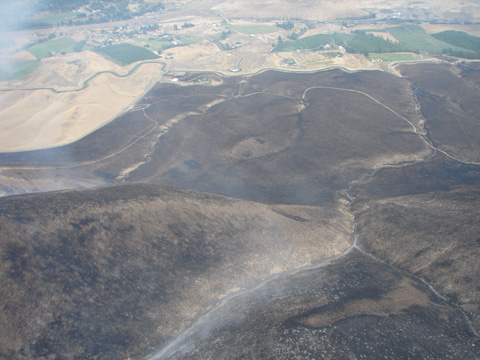 Steve Kinne.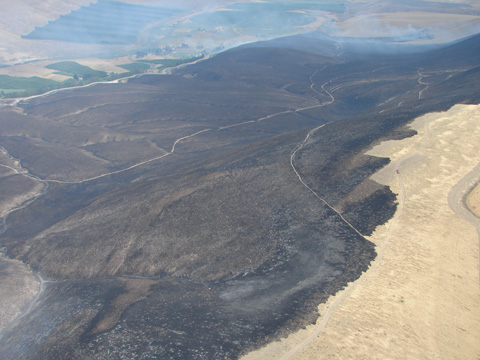 Steve Kinne.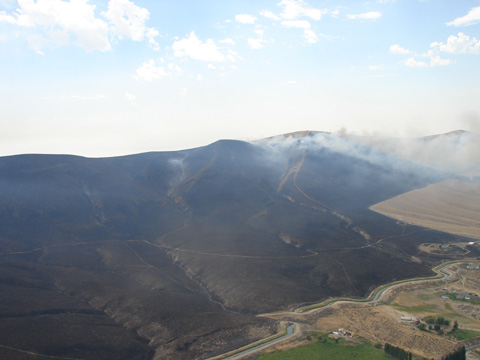 Steve Kinne.
Weather Authority Forecast
Today's Forecast
Good Morning

Happy Spring! Sunny and nice today with morning temperatures in the 20s-30s, low 50s by noon and afternoon highs in the low 60s.

An upper level low off the coast of CA will increase our clouds and give us a slight chance for a few showers tomorrow morning. Showers chances increase late tomorrow evening as a warm front moves into the region. A cold front dropping south from the Gulf of Alaska will produce breezy/windy conditions Thursday and give us another round of showers (maybe a stray thunderstorm). Snow levels drop Thursday night with snow showers in the mountain through the weekend.

Broad upper level trough will keep the region somewhat unsettled through early next week. Friday and Saturday we will have just a slight chance for a stray shower, cooler with highs in the low-mid 50s. Sunday and Monday the chances increase especially during the afternoon.
Monty Webb, Meteorologist

5-Day Forecast: Tri Cities
Tue
sday
Hello Spring
Wed
nesday
Scattered Showers
Thu
rsday
Windy Showers
Fri
day
Partly Cloudy, Stray Shower
Sat
urday
Partly Cloudy, Stray Shower
Currently in Tri Cities as of
28°(Feels like 28°)
Clear
Wind: NNW @ 3 mph
Barometer: 30.1 in.
Sunrise: 06:59:13 am
Sunset: 07:09:06 pm
Humidity: 88
Visibility: 10 mi.
UV Index: 1
5-Day Forecast: Yakima
Tue
sday
Abundant sunshine
Wed
nesday
Mostly cloudy
Thu
rsday
Showers possible
Fri
day
Mostly cloudy
Sat
urday
Mix of sun and clouds
Currently in Yakima as of
29°(Feels like 23°)
Clear
Wind: W @ 6 mph
Barometer: 30.08 in.
Sunrise: 07:04:47 am
Sunset: 07:14:48 pm
Humidity: 78
Visibility: 10 mi.
UV Index: 1
5-Day Forecast: Ellensburg
Tue
sday
Sunny
Wed
nesday
Cloudy
Thu
rsday
Showers possible
Fri
day
Considerable cloudiness
Sat
urday
Morning clouds followed by afternoon sun
Currently in Ellensburg as of
30°(Feels like 25°)
Clear
Wind: E @ 5 mph
Barometer: 30.05 in.
Sunrise: 07:04:45 am
Sunset: 07:14:51 pm
Humidity: 82
Visibility: 10 mi.
UV Index: 1
5-Day Forecast: Walla Walla
Tue
sday
Mainly sunny
Wed
nesday
Considerable cloudiness
Thu
rsday
Periods of rain during the afternoon
Fri
day
Considerable cloudiness
Sat
urday
Times of sun and clouds
Currently in Walla Walla as of
38°(Feels like 34°)
Clear
Wind: E @ 5 mph
Barometer: 30.06 in.
Sunrise: 06:56:01 am
Sunset: 07:05:51 pm
Humidity: 76
Visibility: 10 mi.
UV Index: 1
5-Day Forecast: Moses Lake
Tue
sday
Sunshine
Wed
nesday
Cloudy
Thu
rsday
Rain
Fri
day
Considerably cloudy, windy
Sat
urday
Times of sun and clouds
Currently in Moses Lake as of
28°(Feels like 28°)
Clear
Wind: @ 0 mph
Barometer: 30.06 in.
Sunrise: 07:00:00 am
Sunset: 07:10:04 pm
Humidity: 96
Visibility: 10 mi.
UV Index: 1
Regional Conditions
28°
29°
30°
38°
28°