A slide show will appear here shortly.
Fire Burning Acres of Land After Lightning Strikes Near Webber Canyon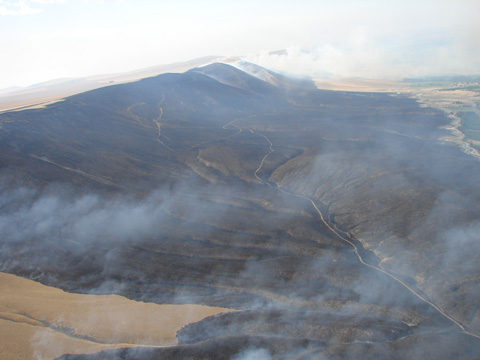 Steve Kinne.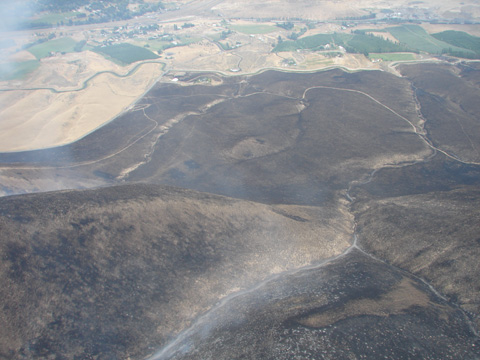 Steve Kinne.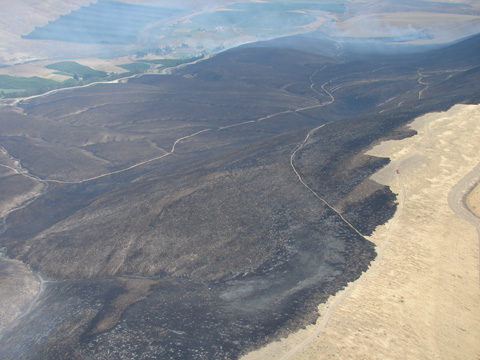 Steve Kinne.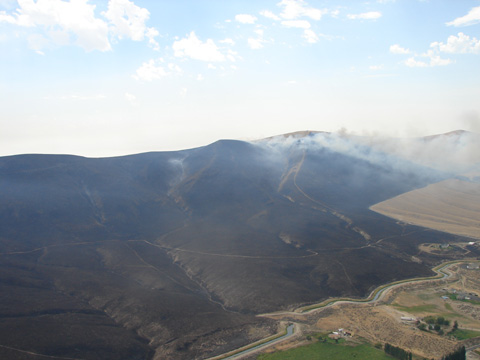 Steve Kinne.
Weather Authority Forecast
Today's Forecast
Good Evening!

We've enjoyed partly sunny to mostly cloudy skies today with a few showers at times. Morning temperatures in the upper 30's-mid 40s, mid-upper 50s by noon and afternoon highs in the low-mid 30s.

Hello Autumn! Fall begins tomorrow at 1:02 PM… High pressure returns this weekend with dry weather and a slight warming trend with highs climbing into the low-mid 70s. Even warmer early next week with highs near 80.
Be well and have a Great Evening!
Tim Adams

4-Day Forecast: Tri Cities
Sat
urday
Mostly Sunny
Sun
day
Partly Sunny
Mon
day
Partly Sunny
Tue
sday
Mostly Sunny and Warmer
Currently in Tri Cities as of
62°(Feels like 62°)
Clear
Wind: @ 0 mph
Barometer: 30.08 in.
Sunrise: 06:45:15 am
Sunset: 06:51:24 pm
Humidity: 53
Visibility: 10 mi.
UV Index: 4
4-Day Forecast: Yakima
Sat
urday
Mix of sun and clouds
Sun
day
More sun than clouds
Mon
day
More clouds than sun
Tue
sday
A few clouds
Currently in Yakima as of
62°(Feels like 62°)
Clear
Wind: @ 0 mph
Barometer: 30.07 in.
Sunrise: 06:50:57 am
Sunset: 06:57:04 pm
Humidity: 52
Visibility: 10 mi.
UV Index: 4
4-Day Forecast: Ellensburg
Sat
urday
Partly cloudy
Sun
day
Mostly sunny
Mon
day
More clouds than sun
Tue
sday
A few clouds
Currently in Ellensburg as of
60°(Feels like 60°)
Overcast
Wind: @ 3 mph
Barometer: 30.06 in.
Sunrise: 06:50:56 am
Sunset: 06:57:04 pm
Humidity: 55
Visibility: 10 mi.
UV Index: 4
4-Day Forecast: Walla Walla
Sat
urday
Clouds giving way to sun
Sun
day
Mainly sunny
Mon
day
Cloudy
Tue
sday
Plenty of sun
Currently in Walla Walla as of
59°(Feels like 59°)
Overcast
Wind: WSW @ 5 mph
Barometer: 30.09 in.
Sunrise: 06:42:03 am
Sunset: 06:48:12 pm
Humidity: 53
Visibility: 10 mi.
UV Index: 4
4-Day Forecast: Moses Lake
Sat
urday
Mix of sun and clouds
Sun
day
More sun than clouds
Mon
day
Mostly cloudy
Tue
sday
Abundant sunshine
Currently in Moses Lake as of
59°(Feels like 59°)
Clear
Wind: E @ 3 mph
Barometer: 30.07 in.
Sunrise: 06:46:05 am
Sunset: 06:52:17 pm
Humidity: 53
Visibility: 10 mi.
UV Index: 4
Regional Conditions
62°
62°
60°
59°
59°