Fire Burns Out of Control Near Kiona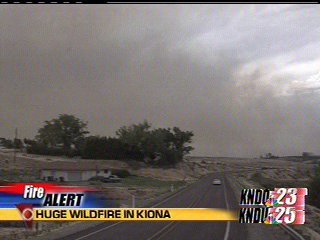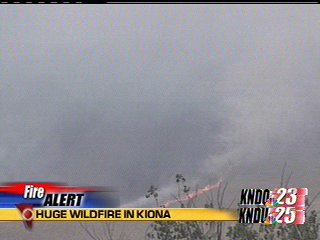 KIONA, Wash.- Firefighters were still asking people to evacuate in the Yakitat Road area just south of Kiona Friday night as a massive wildfire burns out of control in the area.
Firefighters say lightning sparked the blaze that's already charred about 9,000 acres.
Firefighters tell me this fire has already threatened 50 structures.
The flames were visible from I-82 just outside Kennewick.
Firefighters say the steep terrain and canyons, combined with the wind are making it extremely hard to control.
Winds so strong a tanker plane full of retardant is having problems.
90 firefighters from three counties are on scene.
Just a bit ago they thought they had it fairly well under control but the winds pushed it the opposite way.
Officials calling it zero-percent contained right now.
"If it starts making a run out to the east or west we have homes on either end and if it runs to the west the closest place we're going to stop it at is Prosser," said Asst. Chief Lance Howell with Benton County Fire.
Firefighters say a series of lightning strikes around noon sparked the flames.
At last check, 30 trucks and that one air tanker were on scene to assist.
At last check emergency agencies still calling this fire zero-percent contained heading into Friday night.