Firefighters make progress against some WA wildfires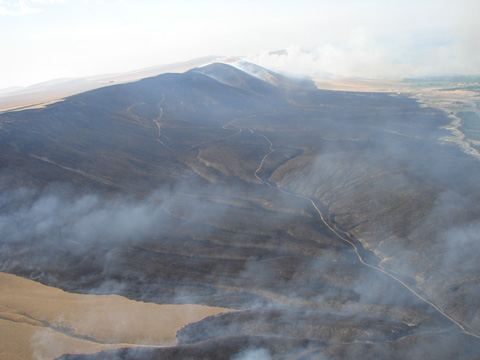 Steve Kinne.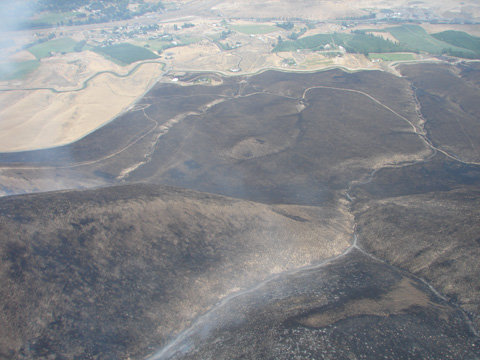 Steve Kinne.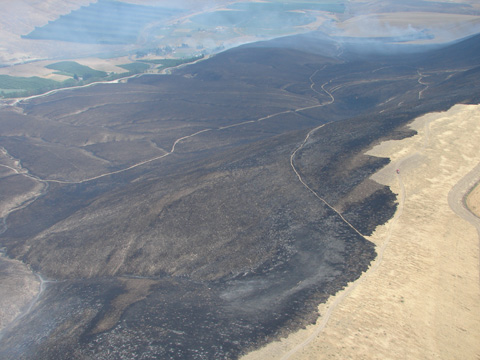 Steve Kinne.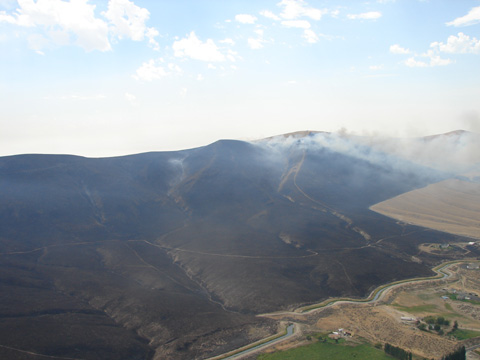 Steve Kinne.
Associated Press - July 16, 2007 2:15 PM ET
RIVERSIDE, Wash. (AP) - A lightning-caused blaze in Okanogan County has grown to about 12 square miles this morning.
The 7,700-acre Tunk Grade fire about 10 miles northeast of Riverside nearly doubled in size overnight. Spokesman Roland Emetaz says the fire is burning on state land in grass, brush and scattered pine trees.
It is being fought by 200 Department of Natural Resources firefighters, backed by air tankers and helicopters.
The state's largest fires are burning in south-central Washington's Horse Heaven Hills, where nearly 75 square miles of grass, sagebrush and farm fields were burning in three separate fires sparked by lightning. A fourth fire is burning on the nearby Hanford Reach National Monument.
Only the McBee fire south of Benton City, where 50 homes were evacuated Friday, has been contained.
Six small fires of less than 100 acres are burning in the Colville National Forest. No word on when they might be contained.
Copyright 2007 The Associated Press. All rights reserved. This material may not be published, broadcast, rewritten or redistributed.
Photo Credits:
Webber Canyon - Thanks to Eddie Emerson for pictures taken at 12:25pm South of Kiona, Evelyn Gregory for pictures taken at 12:30pm at the Horse Heaven Hills area, Lara Harmon for pictures taken at 1:30pm at the fire, Julie Clouse for pictures taken before and after the fire passed by the homes, Neal and Julie Miller for taking pictures from Pasco after lightning hit ground, and Steve Kinne and Ringold Aviation L.L.C. for taking arial shots.
Walla Walla - Thanks to Jeanne Fox for pictures of fires near Walla Walla.