Tough season for FormulaBoats.com team. "It's been brutal," said crew chief Mike Weber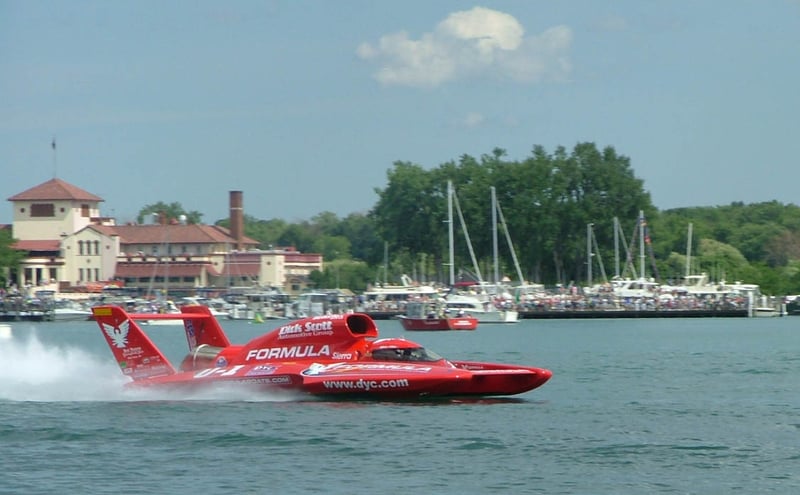 It's been a tough season for the FormulaBoats.com team. "Not being a very good season is an understatement," said Weber. "It's been brutal." He talked about the emotional wear and tear of going from the top of the sport - winning the National High Points team champhionship and the U-1 designation last year - to just trying to keep a fleet on the water this year.
"Not just tearing up a couple of boats," he said, "but almost tore up a couple off drivers."
The U-5 and Jeff Bernard flipped this year and damaged the boat. Mike Allen has flipped the U-1 twice and has six screws and a cast on his right hand. "We broke a lot of parts," said Weber.
In the meantime, the team has been patching boats together, getting a backup hull ready for Tri-Cities, and trying to figure out what went wrong. "We're working with someone to look at all our set-ups and see if something's not quite right," Weber said. "Is it something we're doing, or just one of those things?"
"That which doesn't kill you makes you stronger," said Weber. The crew's been working hard - a lot of days and weeks on end without a lot of sleep. "In the end, it's going to make our team stronger. We're going to learn from it; (we're) learning a lot about fixing boats."
And Weber sees the West Coast swing - Tri-Cities, Seattle, San Diego - as a chance to get back on track. "We're going West where we did pretty well last year. We've still got great race boats and we're capable of winning. We're still hoping to win a race and turn the season around."