Gang problems showing up in Benton City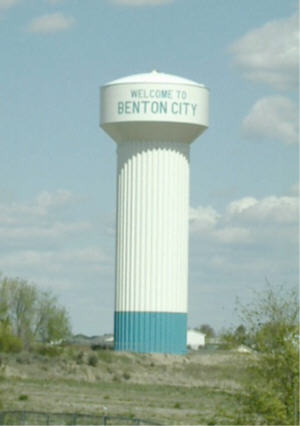 BENTON CITY, Wash. -- The Benton City mayor says that they are seeing more and more graffiti. And he says, gang members from Sunnyside, Yakima, and Union Gap are coming into Benton City.
Benton City Mayor Bryan Robinson says he believes gang ordinances in the Yakima-area are pushing gangs out and bringing them to Benton City. Robinson says just last night there were ten places spray painted around the city with gang symbols.
He is demanding stronger laws to keep gangs out of Benton City while city council members say that they want to let the Benton County Sheriff's office do it's job. But the mayor says that a tougher stance by city leaders is also needed.
He says, "We keep getting hit big time, a lot of damage, a lot of filthy language, a lot of ugliness."
Benton City Resident Neil Hansen says, "This is the 2nd or 3rd time in two months. Basically, as soon as things got fixed up and repaired, it happens again."
Benton City's Code Enforcement Officer says that she thinks that Benton City gang members and people from the Yakima-area are both are involved in the recent graffiti hits.
But all sides agree, the graffiti is costing a lot of money.