Study: Children with quality child care have more behavior problems
Posted:
Updated: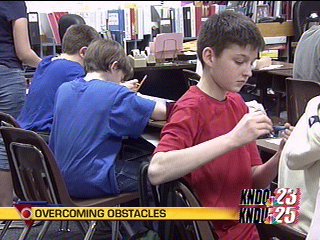 Kennewick -- There is a study out on child care and its effect on children as they age, and it is being questioned by the Executive Director of Head Start in Kennewick.
The research, done by the National Institute of Child Health, was compiled after long-term studies of children beginning at birth. It indicates that kids who get quality child care before entering kindergarten have higher vocabularies in fifth grade. But it also shows that the more time kids spent in child care, the more often teachers report problem behavior.
Local Head Start experts say their studies differ from the NICH research. Jim Skucy, the Executive Director of Benton Franklin Head Start said studies show no deterioration in a child's behavior over time. Skucy said Monday that children in Head Start programs continue to thrive in spite of the pressures on the family as a whole.
"Not only are they bogged down, working, school, getting the kids to little league, but they're struggling with making it economically too."
Skucy said Head Start studies indicate no increase in behavioral problems as kids in their program get older. The program, he said, is required to meet Federal and State standards on training and requirements, materials, and staffing.
Stucy is quick to point out that not all Head Start programs across the nation are equivalent.
Meanwhile, the National Institute of Child Health researchers say the link in their study between behavior problems and child care could be that high quality teachers are in short supply, and that teachers have little time to address behavior problems.