Meet the Wildcats Volleyball Team
Posted:
Updated: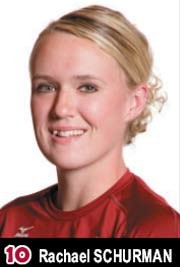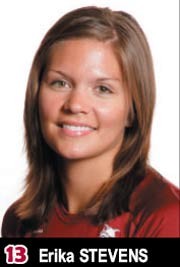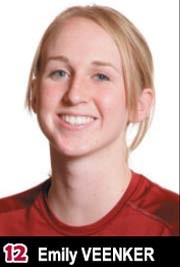 ELLENSBURG, Wash. - Central Washington volleyball players have spent the past two weeks preparing and mixing returnees with newcomers.
11 letter winners return to the Central Washington team -- that is more than any other team in the Great Northwest Athletic Conference this 2007 season. However, many of those players have limited court time over the course of their Wildcat careers.
Junior MB Rachael Schurman is the headliner among the Wildcat returnees. Schurman has earned honorable menton all-conference honers and lead the GNAC in hitting percentage last season.
Senior L/OH Erika Stevens has the most experience of the Wildcats 2007 team. She has appeared in 55 matches (170 games) over her first three seasons. She was also the Wildcats' libero for the majority of the final month of 2006. Stevens is expected to return to a starting role on Friday, August 24th.
Also returning is Junior MB Morgan Zamora (6'0", Marysville/Marysville-Pilchich HS). Zamora started all 20 matches last season before a season-ending injury in October. Even after off-season surgery, Zamora is not 100 percent and will likely begin the year as a reserve.
Senior OH Emily Veenker is the only returning Wildcat with starting experience will miss the 2007 season as a redshirt.
More returnees include Erin Norris, Maggie Olson, Deidre Scheidt, Bree Brandt, Meggie Graf, Kayla Roof and Lauren Vercammen.
Olson is in a neck-and-neck battle for the starting setter role with freshman Carlee Marble.
Kady Try is another freshman who will likey be placed in a starting position to open the 2007 season. Try is slated to start at an outside hitter position to open her rookie campaign. Both Marbel and Try were the 2006 State Player of the year and WIAA state champioons in their respective classifications.
Other rookies include Dani Gunner, McKenzie Johnson, Brandie Vea, and Erin Thorlakson.