Mercury-tainted soil dumped in Hanford landfill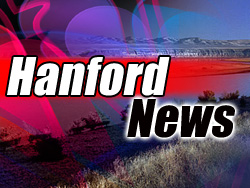 RICHLAND, Wash. (AP) - A government watchdog group is urging an investigation of a contractor at south-central Washington's Hanford nuclear reservation after soil contaminated with mercury was mistakenly dumped in a landfill there.
There have been problems in the past at the Environmental Restoration Disposal Facility, a landfill that holds radioactive and hazardous chemical waste. It is operated by contractor Washington Closure Hanford under contract to the U.S. Department of Energy, which manages cleanup of the highly contaminated Hanford site.
The latest incident was uncovered by the Government Accountability Project, a government watchdog and whistleblower protection group, through a Freedom of Information Act request.
In an 18-page letter, the group urged the Energy Department to open an independent, full-scale investigation of the company and to hold it accountable.
On May 17, employees of a Washington Closure subcontractor emptied two loads of mercury-contaminated soil marked for treatment into the landfill. The waste has since been removed, Washington Closure said in a letter to employees.
The Environmental Protection Agency says it was a serious operational lapse, but was responded to appropriately.
Copyright 2007 The Associated Press. All rights reserved. This material may not be published, broadcast, rewritten or redistributed.