WSU rape suspect in police custody
Posted:
Updated: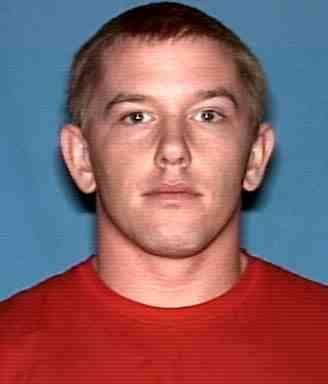 PULLMAN, Wash. - 25-year-old Christopher Jack Reid, suspected in the rape attempt of a WSU student last week, is now in custody of the Pullman Police Department, and is being taken to the Whitman County Jail.
Reid had previously told police he was coming back to Pullman to surrender to authorities so he ccould clear his name.
The Whitman County Superior Court Monday night issued an arrest warrant for the 25-year-old man wanted in connection with the sexual assault of a woman at a Washington State University sorority.
The warrant was issued for Christopher Jack Reid also known as "Jack Venice" Police say Reid was last known to live in the Los Angeles area and had previously lived in Houston, Texas.

Reid is 5 foot 8 inches tall, 150 pounds, has green eyes and blond hair with a buzz cut. He has a tattoo of a solid triangle on the back of his neck and also a tattoo displaying an ammunition belt around his right thigh.
According to city of Pullman officials, Reid works in the adult entertainment business as a performer.
Reid faces charges of rape in the second degree, burglary in the first degree, two counts of residential burglary and one count of attempted burglary. All of the counts are felony charges. Bond for the arrest warrant was set at $200,000.