Yakima School District Employees Picket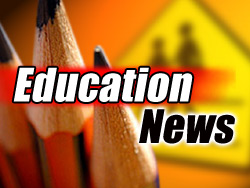 YAKIMA, Wash - Some Yakima School District employees still don't have contracts. Picketers were out Tuesday night to make sure they were heard.
There are three groups who have not reached an agreement with the district; custodial, maintenance and office staff.
Yakima teachers have made an agreement, but some of the teachers still came out to show they are all sticking together. Picketers say they just want to be treated with respect.
"Hopefully they'll see our side and we can get a fair contract like everyone else has," says Jessica Hollibough, a secretary for the district.
"We're trying to get the school board to understand and get the district to come to the table and give us a good sign of respect and integrity, which is all they ask of us," explains Bill Hegel, a plumber for the schools.
A district official was seen in his office during the picketing and didn't seem affected by what was going on outside.
Union leaders say this is the longest any employee has gone into the school year with out a contract in the Yakima School District.
As of right now, mediation continues with those employees without contracts.