Viewer Questions about DTV
Posted:
Updated: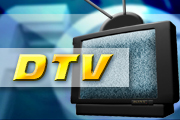 For More Information, Visit: https://www.dtv2009.gov/ with information on how to get your coupons for discounts on converter boxes or call 1-888-DTV-2009.
If you subscribe to cable or satellite you wont see much of a change, your program provider will convert the digital signal to one your TV can display. If however you watch KNDO or KNDU off the air, you'll need to take some simple steps to continue watching free over the air TV.
Three upgrade options are available:
Purchase a DTV converter box that will convert the digital signal to analog for your existing television set.
Purchase a new television set with a built-in digital tuner.
Subscribe to a cable or satellite company television service.
Below are some common questions viewers are asking:
1. How does DTV differ from the TV I already get?
The new signal uses digital technology to deliver superior video and audio to our viewers, including High Definition Television (HDTV) programming. DTV can also offer multicasting, or more then one channel. For example, KNDO and KNDU offers HDTV programming on digital channel 23-1 and 25-1 while also offering Weather Plus, our 24 hour Weather Channel on 23-3 and 25-3. Both are available free over-the-air.
2. Will I have to buy a new TV set?
No, with a digital to analog converter box you can continue to watch your current TV. If, however, you want to enjoy the improved quality of Digital Television (DTV) & High Definition Television (HDTV) you should consider upgrading to a TV with a built-in digital tuner.
3. Will my current analog TV work after 2/17/09?
Yes, for watching your VCR and DVD, but without a simple upgrade you will not be able to watch free over-the-air digital programming.
4. Where can I get a DTV converter box?
Most electronic stores currently carry some kind of converter box. Less expensive converter boxes will be available in early 2008.
5. And how much do the converter boxes cost?
In early 2008 DTV converter boxes will be on the market in the $50 - $75 range. The federal government will make available $40 coupons good towards the purchase of DTV converter boxes.
6. Will I be able to use my VCR, DVD or Camcorder with a DTV set?
Yes. Most DTV's have inputs for these devices.
7. How do I know whether I have an analog or digital TV set?
Take a look at your owner's manual or look on the set for an indication that it has a built-in Advanced Television Systems Committee (ATSC) tuner. You can also go to the manufacturer's Web site and check the capabilities of the set by manufacturer model number.
8. Why is the change to DTV necessary?
Two reasons: 1) An improved picture including HDTV and multicasting, such as KNDO and KNDU's Weather Plus channel; 2) Digital television is more efficient than analog television. The analog turn-off will free up a portion of airwaves to provide wireless spectrum for future innovative services. DTV uses less of the broadcast spectrum. This change is mandated by the Federal Government.
9. What's the difference between DTV and HDTV?
DTV has two basic formats. SD (Standard Definition) pictures have detail similar to, or slightly better than today's analog television & HD (High Definition) is a digital format that provides high-quality widescreen pictures. The aspect ratio of HDTV pictures is 16:9 as opposed to today's 4:3 format. This is the most superior video picture available in digital TV.
It's a good idea to start thinking about your DTV viewing before February of 2009. KNDO and KNDU are already broadcasting full time in DTV with much of our primetime programming in High Definition. We know you'll enjoy the improved signal quality of our DTV transmission.
If you have questions about DTV transition you can visit the following site DTVanswers.com.
It is the official web site of the National Association of Broadcasters' digital television (DTV) transition. It was launched in January 2007 with the mission of ensuring that no consumer is left unprepared due to lack of information about the Feb. 17, 2009, federally mandated transition from analog to digital broadcasting.
*Information provided by Doug Miles, Production Manager at KHQ TV