Four Children Alone at Daycare; One Woman Arrested
Posted:
Updated: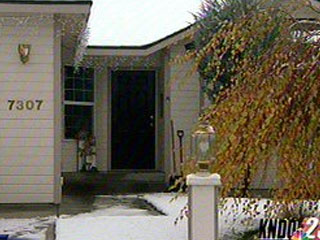 Posted: November 29th, 2007 6:30 p.m.
KENNEWICK, Wash.--Since July, the Department of Early Learning, a government agency that monitors the safety and early learning for young children, received numerous complaints about 43-year-old Kristeen Kappenman unlawfully operating a child-care business out of her home.
"The day that we chose to go to the home yesterday was to investigate an unlicensed complaint," says Karri Livingston, Dept. of Early Learning Service Area Manager for Eastern Washington. We were the first people there to find that the children were home alone."
That's when Department of Early Learning officials called police.
When police arrived, officers spotted a small child looking out of a window. That's when they knew something was wrong.
"They looked and they found a small child actually was looking out the window at them. Obviously, officers went into the residence," according to Kennewick police Sergeant Scott Child.
Inside, officers found two five-year olds, one six-year-old and a 16-month old child alone. Kappenman showed up one hour later and was arrested. Neighbors we talked to are stunned.
"It's very disturbing to me," said neighbor Helen Woodcock.
"That's crazy," mentions neighbor/parent Deanna Pruneda. I just can't imagine that. It's scary."
Thankfully, none of the children were injured. But with more than 7,000 licensed child-care providers in the state, it's impossible to check on each one.
"Let us know what's going on out there," asks Livingston. We do not have the staff available to be in these homes every single day and we just need the community to tell us what's going on so we can do our job."
Kappenman is in the Benton County jail for Abandonment of Dependent Persons and Driving with a suspended license.
If you suspect any child is being abused, neglected or clearly in an unsafe environment, call 866-END-HARM or (866)-363-4276. You can also check on daycare licenses there.