Children's Memorial Day
Posted:
Updated: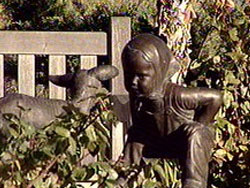 BENTON CITY, Wash. -- Sunday was Children's Memorial Day around the world. It was a day to remember children that have been lost.
We talked to one family who says the Memorial Day is a sad day, but one that makes you appreciate the time you had with your child.
Tim and Cindy Ford's daughter Caitlin was someone of faith, who ment a lot to many people.
Cindy says, "She changed our lives. She made it better. She made other people's lives better."
And both Tim and Cindy say seeing their daughter fight leukemia and dealing with it after she died in 2003 has been a pain that is difficult to put into words.
Tim says, "It's very difficult, different for every person, but difficult to deal with."
They say now they are forced to deal with what could have been.
Cindy says, "It's been difficult to deal with. This year she would have been 18 and graduated from high school. It's difficult wondering what she would have done."
But they say events like Chidren's Memorial Day remind them to be thankful for the time they did have.
Cindy says, "I will always miss her but it is better to remember the funny and great girl she was."
As part of Children's Memorial Day, Tim and Cindy attended a candle light memorial service in Richland with other parents that had lost a child.
They said more parents than people would think are dealing with that type of loss.
But Tim and Cindy say, Caitlin's life is an inspiration for them to live a good life.