Icy Roads Cause School Closures
Posted:
Updated: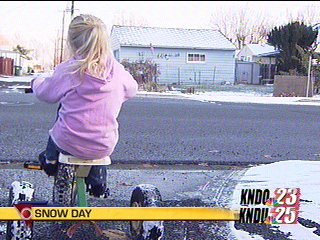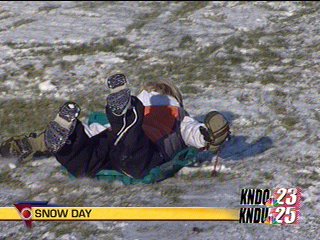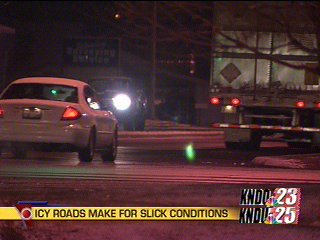 KENNEWICK, Wash.-- Schools in Kennewick and Pasco districts were forced to close their doors Monday due to the icy roads. Meanwhile kids wasted no time getting out there to have some fun.
Sledding, snow ball fighting, and trampoline jumping are among some of the favorite activities. Anything to avoid going to class.
"I can't believe they canceled it, it's not too much snow," said 5th grade student Levi Davies.
It wasn't necessarily heavy snow that caused classes to be canceled, but the road conditions.
The school districts felt it wasn't safe to run school buses on the slippery roads. They want kids to enjoy the snow day while they can, but they also say make-up dates are coming.
Lorraine Cooper, Director of Communications at the Kennewick School District, said, "I know that snow days are always a lot of fun but they will have to make it up in June, so I hope they have fun today."
But it's not all fun and games for everyone. Some 5th graders were looking forward to a field trip, and the snow day left them a little disappointed.
"We missed the Nutcracker today, hopefully we'll go tomorrow," said Anthony Sagastegui, another 5th grade student.
Transportation managers for the school districts expect the roads to be in better condition for Tuesday. Kids didn't seem too upset about missing school and managed to bounce right back to the fun.
It was only Pasco and Kennewick schools who canceled classes Monday. Richland schools had a two hour delay, but still carried on with the regular school day.