Financial burden of uninsured growing in WA
Posted:
Updated: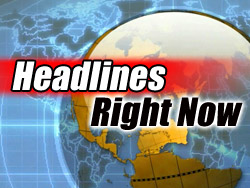 Associated Press - December 12, 2007 6:45 PM ET
SEATTLE (AP) - A new statewide report by State Insurance Commissioner Mike Kreidler shows the costs of uncompensated health care continued to rise in 2006, which he says poses a threat to the overall health security of all Washington residents.
In 2002, the statwide financial burden of uncompensated care was $457 million. By 2006, it had ballooned to $584 million.
These are unpaid medical costs that hospitals, physicians, community clinics and other providers must absorb when no payment is received from the patient, an insurer or a third-party payer. It's the sum of both bad debt and charity care.
It was Kreidler's third report identifying the number of uninsured and the rising costs of uncompensated health care.
Only the Yakima/Tri-Cities region saw an increase in the number of uninsured from 2004 to 2006.
A total of 700,000 people in Washington state went without health insurance for all or part of 2006. About 70% of the uninsured are from working families. Middle-aged adults ... 35 to 64 years old ... are the fastest-growing uninsured group.
Kreidler says he plans to offer a health insurance reform proposal to the 2008 Legislature that he says would provide a defined level of guaranteed health insurance benefits for all Washingtonians. He plans to release his proposal in January.
Copyright 2007 The Associated Press. All rights reserved. This material may not be published, broadcast, rewritten or redistributed.