6 arrested in tanning-salon prostitution case in Renton WA
Posted:
Updated: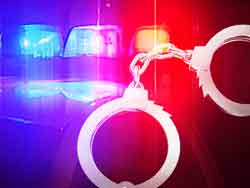 Associated Press - December 12, 2007 9:05 PM ET
RENTON, Wash. (AP) - The King County sheriff's office says six people have been arrested in an investigation into two Renton tanning salons that are suspected as fronts for prostitution.
Court records say sheriff's detectives served warrants on three locations on Nov. 29, including Sunset Tan (at 919 Harrington Ave. N.E.) and Happy Tanning (at 1082 Kirkland Ave. N.E.).
The detectives spent months monitoring male clients and women entering the salons, according to the court records.
The suspects, including a 31-year-old woman manager, were arrested Dec. 4 on suspicion of promoting prostitution and money laundering.
A detective's affidavit filed in court described how at one salon clients could purchase "hot rock" therapy for $60, "thermal care" for $100, or "sun tanning" for $200, all codes for sexual favors.
Court records say undercover detectives who entered the businesses first paid a $60 entrance fee, then were led to rooms where women provided standard massages, but offered sexual favors for more money.
The investigation began during the summer of 2006.
Investigators linked the two businesses by watching employees move between the two locations. All employees were women, who were rotated into the businesses every two to three weeks.
Copyright 2007 The Associated Press. All rights reserved. This material may not be published, broadcast, rewritten or redistributed.