Canadian Isotope Shutdown Prompts more Talk of FFTF Restart
Posted:
Updated: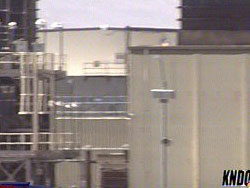 PASCO, Wash.- A shutdown of one North America's only medical isotope reactors prompts more talk about restart at Hanford's Fast Flux Test Facility.
Experts say the shutdown of the reactor in Canada meant a worldwide shortage of medical isotopes that sent panic throughout the medical community.
Today they want to know what backup plans they have and one of them could be right here in our own backyard.
"We need to go there, we have the evidence, we have the time, and now, the Canadians going down, even the Canadians say we need a backup plan," said Claude Oliver, who heads up a local group pushing a restart.
That backup plan could be at Hanford's Fast Flux Test Facility.
Experts are calling last week's shutdown of one of North America's only medical isotope reactors a wake up call as the U.S. continues to lag behind on medical isotope production.
"Widely known that we have a major problem in the production of medical isotopes," said Carl Holder, also a member of the group.
Holder and Oliver run a group that has pushed to restart the reactor for more than a decade.
"We have no reactor in the United States that's producing medical isotopes," Holder said.
The group says FFTF is a viable and most of all, cost effective backup that can put the nation, and the region, back in the nuclear medicine mix.
"There simply is not enough world supply of isotopes to keep up with modern day production and diagnostics, let alone research and so we continue to lag behind," Oliver said.
The Department of Energy shut down FFTF in 1994 after discussion it was no longer a viable research option, but kept it in a standby mode.
Today, the events in Canada have talk alive as ever to take that standby back to active duty.
All of these decisions are made by the Department of Energy, which has expressed at least some interest in preserving the reactor for uses like this.