Young Man Killed By Amtrak Train
Posted:
Updated: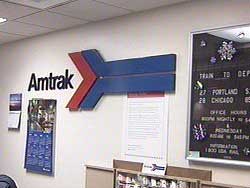 FINLEY, Wash.-- With over 100 passengers on board Amtrak 28 made a sudden stop on Saturday night, at the corner of highway 397 and Bowles road.
Police received a 911 call about a young man being hit by the train. It took them almost 20 minutes to find his body, and once the coroner arrived at the scene the accident was pronounced fatal.
Police say Joshua Austin was a good member of the community whose life was cut short.
"This is a good young man, it's a tragedy," said Sergeant Kevin McCary, of the Benton County Sheriff's Department. "He's not a local problem, he's a good young man and who made a mistake tonight," he said.
A mistake Amtrak says is not uncommon for them to see.
"Unfortunately these kinds of incidents happen quite often and I can't say specifically how often they do happen but they're far too common of an occurrence," said Cliff Cole, an Amtrak Spokesperson.
Amtrak says the average speed limit for a commuter train is 79 mph. But most of the trains travelling through this intersection are cargo ones, going at nearly half the speed. A factor deputies say could explain Joshua's decision to try to make it across the tracks.
"It's easy to not see that it's actually an Amtrak going 70 to 80 miles an hour with these blinking lights, with the arms coming out right in front of you, not understanding how fast that train is actually coming at you," McCary said.
Amtrak will continue to advice pedestrians to stay away from the tracks, so more people don't attempt to take the risks Joshua did.
"It's not legal, it's not safe and often times ends in a very tragic situation as we had last night," Cole said.
Benton County Sheriff's Deputy Joe Lusignan, says no drugs or alcohol were involved in this incident. Deputies say is was just an accident. The family of the victim was notified moments after the accident occurred.