NY man arrested after traveling to Spokane to stalk girls
Posted:
Updated: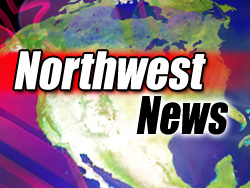 SPOKANE, Wash. - Friday night Spokane Police investigating a harassment complaint arrested a New York man who drove 40 hours straight to Spokane and threatened to rape two young girls.
Police investigation revelaed that the 15-year old Spokane girl met 20-year old Joshua R. Stetar of Saratoga Springs, New York, while playing an interactive X-Box 360 video game. The game called Halo features the ability to talk to players around the world using a headset.
Police say Stetar and the girl had been talking since 2006, and that several times he had sent packages and flowers to her home, items which her parents returned. The victim had also received several hungred text message on her cell phone in 2007, forcing the victim's mother to change her daughter's number. However, Stetar was able to get the new number from someone and the girl began receiving messages again.
Around 9:30 p.m. Friday night the suspect sent a text message to the victim saying he was driving by her house at that moment. In the message he even described his vehicle, a Gray Oldsmobile. The girl's parents were outside the home and in fact saw the car driving past.
At 9:36 p.m. the victim received another text message from the suspect saying, "Tell the cops that I'm gonna rape you and your sister."
The suspect had also mentioned that he was staying at a Days Inn in Spokane.
The girl's father called in a harassment call to police, who later learned the suspect was actually staying at the Econo Lodge at 120 W. 3rd Ave. Officers found the Oldsmobile Cutlass with New York license plates in the parking lot.
During a police interview the suspect admitted he was able to get much of the 15-year old victim's personal information such as her address and cellular telephone number by "Googling" her name on-line.
Stetar added that he flew to Spokane on October 23rd of this year and rented a U-Haul van to drive by the victim's house. It is unclear if the victim knew of this visit. The suspect also admitted to living in New York and driving 40-hours straight to get to Spokane.
Stetar was booked into the Spokane County Jail Friday on one felony count of Stalking. He was released Saturday.