911 Hang Up Calls To Police Sometimes Turn Out To Be More Serious
Posted:
Updated: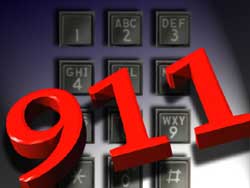 WEST RICHLAND, Wash. - The murder case in Carnation,Washington involving six family members and the recent murder of 41-year-old Ellen and 13-year-old Elizabeth Schalchlin in Benton County have a similar characteristic.
Beside the fact that the victims were allegedly attacked by family members, both cases started off as a 9-1-1 hang-up calls.
Police throughout the Tri-Cities said that they respond to 9-1-1 hang-up calls all the time.
West Richland Police Chief Layne Erdman said many times it is a child that has just learned how to dial the phone or someone miss dialing a number but sometimes it turns out to be someone in distress like the two deadly situations that we've recently seen in the state.
Police say a 9-1-1 hang-up call is a priority call.
Erdman said, "It can be a domestic where the phone was taken away from them. It can be an emergency like we recently had out here in West Richland when there is something more severe going on, so we check out all calls. We make contact with every residence to find out why the call was made."
Erdman said a few years ago local law enforcement agencies got together to determine how they were going to respond to 9-1-1 hang up calls because they discovered that many turned out to be more than just an accident.
He said officers in his department will go to the house where the call was made from, knock on the door and speak to the people inside.
Other departments have similar guidelines.