At his Sentencing, Russell Says he's Sorry to Tearful Relatives of Victims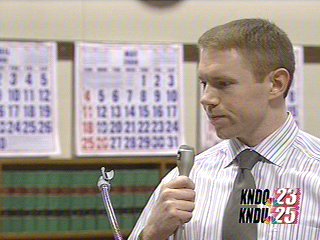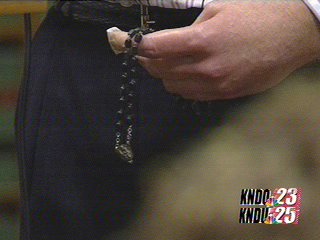 Associated Press - January 2, 2008 7:05 PM ET
COLFAX, Wash. (AP) - Frederick Russell says he is sorry for everything that has happened to the families involved with crash that killed three WSU students in 2001 and injured three others.
Russell's sentencing is taking place in Colfax. He was convicted of vehicular homicide and assault for the crash.
The prosecutor in the case, Lana Weinmann, asked for the high end of the sentencing range -- 14 years -- because of the impact of the deaths on the family and friends of the victims and because Russell fled after the 2001 crash. He was caught in 2005 in Ireland.
Relatives and friends addressed the court.
Cynthia Fulton, the mother of 1 of the victims -- Stacy Morrow of Milton -- described her love of animals and how the news of her death was a nightmare. Fulton said the long period Russell was a fugitive was a constant reminder of the pain of grieving.
Morrow's father asked the judge to impose a lifetime requirement of alcohol interlock device on any car he drives.
Karen Overacker, the mother of another victim, Brandon Clements of Wapato, told the court she has been on medication every day for depression and for help sleeping at night.
The crash also killed Ryan Sorensen of Westport.
Two victims of the crash who survived told the court how they are still in pain from their injuries.
Copyright 2008 The Associated Press. All rights reserved. This material may not be published, broadcast, rewritten or redistributed.