Record Number of Babies Born In United States In 2006
Posted:
Updated: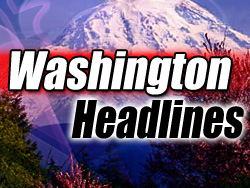 ATLANTA (AP) - The United States seems to be experiencing a baby boomlet, bucking the trend in many other wealthy industrialized nations.
The nearly 4.3 million births in 2006 mark the largest number of children born in 45 years.
An Associated Press review of birth numbers dating to 1909 found the total number of U.S. births was the highest since 1961, near the end of the baby boom.
According to the health department there has also been an increase in the Tri-Cities.
Lourdes Health Officials said they are seeing a very significant increase in the number of people in their pre-natal classes.
Lourdes Health Official Melanie Johnston said, "It's really exciting. The Tri-Cities has seen phenomenal growth over the past few years and the local hospitals have seen those effects as well."
Lourdes Medical Center is actively looking for another O.B.G.Y.N. because of the high demand.
In 2006, the Tri-Cities saw 150 more births than in 2005.
A look at global data also shows that the United States has a higher fertility rate than every country in continental Europe, as well as Australia, Canada and Japan.
Hispanics accounted for nearly one-quarter of all U.S. births, but Non-Hispanic white women and other racial and ethnic groups were having more babies, too.
Experts list a mix of reasons: a decline in contraceptive use, a drop in access to abortion, poor education and poverty.
They also say Americans simply "like" children -- viewing them more favorably than people in many other westernized countries.