City of Kennewick is an "Entertainment Center"
Posted:
Updated: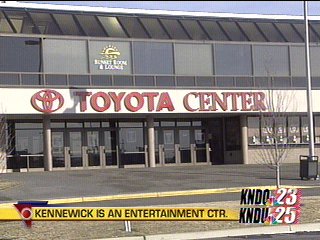 KENNEWICK, Wash.-- Mark Smith is from Yakima. He's in town on business, but he had some time on Tuesday (January 22nd) to get a small taste of what Kennewick has to offer.
"They have more restaurants and things like this," mentions Smith. A little more retail to offer and some things we just like to come down and visit."
And tourism is what equates to dollars...millions of them. Kris Watkins, CEO of the Tri-Cities Visitor and Convention Bureau says by adding a string of well-known and high profile brands, the variety of Kennewick becomes quite catchy.
"With all the new restaurants and retailers coming in, that only enhances our portfolio for tourism," says Watkins."
A portfolio including Columbia Center Mall. On the lot, you'll find more than 100 retail stores and four restaurants. Columbia Center Mall Manager, Barbara Johnson, says it's important to bring the right kind of business into town.
"When we're evaluating tenants, we look at that to see how we can can get some of those shoppers dollars to stay here locally," says Johnson.
Venues such as Three Rivers Convention Center and Toyota Center host different events throughout the year. But Kennewick city manager, Bob Hammond, feels the Toyota Center needs a makeover.
"When you're competing with 12,000 seat arenas for performing arts, events and so forth, it's just too small and it's getting old," admits Hammond.
Change can be good. However, Kennewick seems to be heading in the right direction.
"Kennewick seems to be growing and doing a great job in promoting your city and it's a nice place for us to come visit," says Smith.
"It's nice to have things to do," says Hammond. Anytime you have that, you can build on it."