Sexual Assault Response Center Needs Doctor and Volunteers
Posted:
Updated: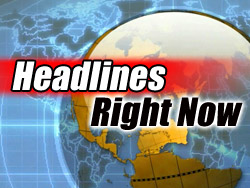 KENNEWICK, Wash. - There is no sexual abuse doctor for children in Benton or Franklin County.
This creates a problem for any child who needs to be examined. For many years Doctor Sarah Zirkle examined most child in the community that had been sexually abused. She retired about a year ago.
The Sexual Assault Response Center could loss over 100,000 dollars in funding if this position is not filled within the next few months.
According to the SARC, if a child needs to be examined after a sexual assault they are taken to a hospital in either Seattle or Spokane.
The Benton County Prosecutor Andy Miller and the Kennewick Police Department is actively looking for someone to fill the position.
This problem is a concern for any victim and their family.
JoDee Garretson, the executive director of SARC said, "Often times it's financially prohibiting for them to take time off work, the expense of traveling and some families don't have a car or drivers license so they literally can't do that for their child and of course that's extremely upsetting for parents."
Garretson said less sexual abuse victims in the community are being seen my professionals.
She said a child's body heals very quickly, so if there is evidence of abuse, the increased travel to Seattle or Spokane can hurt the case.
SARC is also in desperate need of volunteers.
Garretson is also a former volunteer. She said, "You know you are making a great difference. For the amount of time that you put in, it isn't nearly as great as what you get out of the experience."
There is such a lack of volunteers that sexual abuse victims are calling the crisis line and sometimes there is no one available to respond.
There is a scheduled volunteer training Friday.
www.charityadvantage.com/sexualassaultresponsecenter/Home.asp