Mormons Mourn Loss Of Their Prophet
Posted:
Updated: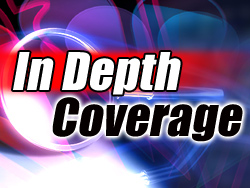 RICHLAND, Wash. - Right now members of the Church of Jesus Christ of Latter-Day Saints are mourning the loss of their prophet, President Gordon B. Hinckley.
He died Sunday at the age of 97.
President Hinckley was a worldwide leader many considered down to earth. Church members would travel miles just to see him in person.
"He oversees 13 million members and to shake his hand was a privilege in and of itself," said David Stapleton, Kennewick Stake President, LDS church.
Though most never met him, they say they knew he cared.
"Even though you never knew him personally you could feel the love he had for other people. It didn't matter who you were, he loved you, and you knew that," said Jana Black, LDS church member.
Many knew him as a temple builder.
In 2001 he came to Richland to dedicate the newly finished Columbia River Temple on Gage Boulevard. It serves over 40,000 members from Ellensburg to Dayton. Since it opened more Mormons come to worship there than any temple of the same size anywhere in the world.
"Even on windy days like this?" asked a KNDU reporter.
"Even on windy days like this. It's good to be here," said Janet & Mikal McKinnon, LDS church members.
Some days the steps may be icier than others. But members said they're grateful to have a temple so close to home.
"It's a huge difference. I can come more often," said James Freeman, LDS church member.
And many would agree that was the vision President Hinckley had in mind.