Foul Conditions Force Pasco Motel To Close Its Doors Until Changes Are Made
Posted:
Updated: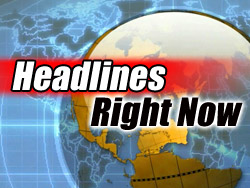 PASCO, Wash. - Mold, dead mice and mice feces found in a Pasco motel.
The Washington State Department of Health has stepped in and suspended the license of the Airport Motel and Restaurant in Pasco.
Guests at the motel located at 2532 N. Fourth Avenue were angry about the foul conditions.
Among the reported problems there were smoke detectors without batteries in drawers, mold, unsanitary mattress, bed covers, sheets and mattress pads and general unsanitary conditions.
Health Department Leaders said the motel is unlivable.
Tuesday afternoon Jim Fry and his girlfriend were packing their truck and leaving because they said the room was nasty. They said there was no clean towels or sheets. They paid 180 to stay there for the week. Fry said he and his girlfriend said they went to the doctor Tuesday because they were having a serious reaction to the mold in the room.
Fry said, "They won't give me my money back. They won't give me a different room, now we are sick. Now I have extra expenses to go along with that."
Their mattress had stains on it and there was even what appeared to be blood on a pillow.
The State Department of Health has ruled that everyone has to be out by Friday February 15, 2008.
Facilities and Services Licensing Official Shannon Walker said, "It's rare they have to shut the doors like this."
The manager of the motel said the owner does not want to pay for the proper cleaning supplies.
The owner was not available for comment Tuesday. The owner has 20 days to respond to the suspension and contest the charges.