Changes Being Made At Simplot Pasco Plant
Posted:
Updated: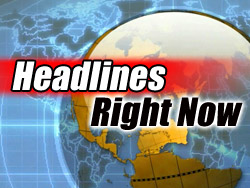 BOISE, IDAHO - The J. R. Simplot Company is transferring its vegetable processing plant in Pasco, Wash., to a new manufacturing joint venture to be managed and co-owned by Washington Potato Company.
Washington Potato Company (WPC) will run the plant and continue to process frozen corn and value-added vegetable and potato products for the food service and food manufacturing industries. Simplot and WPC will sell and distribute the products through their respective sales and distribution systems.
According to Kevin Storms, Simplot Food Group president, the deal will increase the efficiency of the plant, which Simplot built in 1995.
"The joint venture is intended to bring about increased efficiencies through higher production volumes while becoming the lowest-cost supplier to the plant's customers," he said.
The facility currently employs about 300 people. They soon will receive 60 days notice in writing of the operational transfer date, and also will be given preference in hiring when WPC assumes management of the plant in about eight to ten weeks.
"The new management will hold meetings to explain their processes for hiring, transition, and other matters," said Storms. "We value our employees and will treat them with respect throughout this process."
Washington Potato Company serves customers worldwide with potato processing plants in Boardman, Ore., and Warden, Wash. WPC is an affiliated company with Oregon Potato Company, which is headquartered in Pasco.
In addition to its Pasco vegetable plant, Simplot has potato processing plants in Othello and Moses Lake, as well and a feedlot and farming operation near Pasco.
The company employs about 10,000 people in the U.S., Canada, Mexico, Australia, and China. Its principal businesses are food processing, fertilizer manufacturing and retail marketing, farming and ranching, and other enterprises related to agriculture.