CWU Fundraising VP resigns
Posted:
Updated: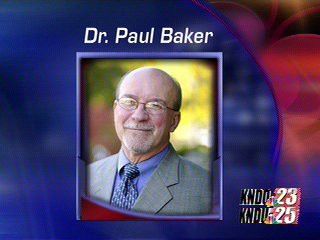 Ellensburg, WA - More fallout from a review, which revealed misused credit cards at Central Washington University...
The Vice President of University Relations abruptly resigned Wednesday morning.
Dr. Paul Baker announced his intention to resign effective nine days from now after close to six years on the job.
He had come under fire in recent weeks after a review revealed two employees had misused university credits.
One of those employees was Julie Cloninger.
She worked directly under him with the CWU Foundation Team and the review found that she had used a university credit card to pay for more than eight thousand dollars in personal expenses.
Dr. baker issued a brief statement in a university press release:
"I accept responsibility for oversight in this division and regret that some decisions I have made allowed the misuse of credit cards to occur."
There have also been allegations that Dr. Baker knew about the misuse a year and a half ago and did nothing about it, even promoting Cloninger.
But university president Dr. Jerilyn McIntyre contends that he was actively involved in the review process.
"Well, I'm not sure what time they are talking about. At the time we became aware in November, Paul was a part of the team... looking into it," says McIntyre, "He worked very well with that."
Employees who worked closely with Dr. Baker were reluctant to come forward.
Some anonymous emails sent to our station have implied the work environment has been tough since the news broke.
The CWU Director of Alumni Relations, Jim Armstrong, was willing to talk about what Dr. Baker was like to work with specifically.
"Wonderful boss," says Armstrong, "I worked with Paul for a year and a half. He's hands off, trusts his people. He gives them the freedom to do their jobs."
But that may have been Dr. Baker's undoing in the end, giving the wrong employee too much freedom.
While Dr. Baker's resignation was unexpected, he did have plans to retire and move back to Arizona within the year.
The university wanted to emphasize again that new safeguards have been put in place to make sure credit card misuse like this does't happen again.
Armstrong did say there are alums that are angry and it could hurt fundraising in the short term, but he believes the university is too strong for this to have any lasting impact.