Farmer cuts through lines and blacks out area cell phone service
Posted:
Updated: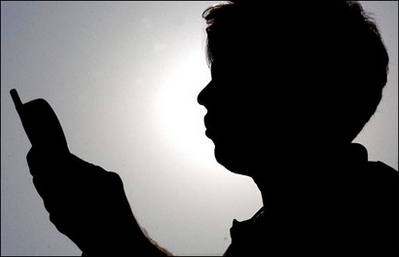 Many people had no way of communicating by phone on Saturday. Cell phone service for most people in the Tri-Cities and Walla Walla was down. Everyone facing different problems.
"Bars just went down from five to two, and then it went down to saying no service," said Joel Housworth, who had cell phone service problems.
"I got a couple text messages that kept on coming into my inbox at the same time," said Travis Wolfe, a young man who also had problems with his cell phone.
This lack of communication got some a little worried.
"Without it it's like okay, how do I get in contact with someone if something happens," said Housworth.
But cell phone users weren't the only ones facing problems, land lines and Internet service were also down. QWest Communications was one of the companies having problems. They say this is why?
"It appears what happened was that a farmer accidentally cut through QWest fiber, with a shovel," said Dana Dyksterhuis, a Spokeswoman for QWest Communications.
But many other provider's services were also down.
"It's our understanding that this particular fiber that was accidentally damaged, did carry multiple phone companies on it, so it would affect a variety of services as well," said Dyksterhuis.
What appeared to be an accident, also caused problems for those needing assistance. But Benton-County Emergency Services were ready with a plan.
"We were able to use our backup non-emergency numbers along with the 911 numbers and most everybody I think eventually was able to get into our center," said Steve Sautter with Benton County Emergency Services.
On Sunday phone and Internet services were back to normal. Many local stores also had phone problems and this caused credit and debit card machines to go down.
Wendy's in Kennewick was one of these stores. Also clerks at the Macy's store at Columbia Center Mall say their equipment was down and it caused many delays at the register.