Older businesses closing down and making way for new chapter in downtown Yakima
Posted:
Updated: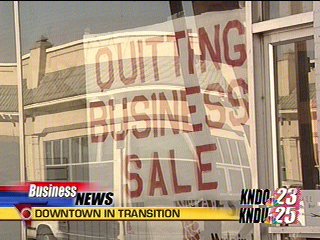 Yakima, WA - Some of the oldest businesses in all of Downtown Yakima have decided to close up shop recently.
Downtown Yakima has certainly gone through some changes over the years, but some businesses have found a way to survive, until now.
"Competition is getting tougher. The building was sold," says Dan Harvey, owner of Red Wing shoes, "I'm at retirement age. It's time to move on."
Red Wing Shoes plans to close later on this month after more than 40-years on Yakima Avenue, but there are still some shoes left to be sold.
Nancy's Beauty Shop closed up shop after 52-years in business this past Friday, and a day before that, Corday's Women's Clothier and Boutique ended its 25-year run in the Lund Building.
Former Yakima City Councilman Ron Bonlender lives downtown and owns the sub shop on North Second Street.
He believes that while it's sad to see older businesses go, new businesses will bring new energy.
"It brings energy and excitement when a new business does come in people put their heart and soul into it to make something happen and that mean bigger variety of people coming downtown," says Bonlender.
For the Tricks, who not only owned Corday's but the building it occupied, they see an opportunity to help with revitalization in a different way.
They are leasing the space now to a new winery, Gilbert Cellars.
"Resurgence of our downtown is happening and there will be wine tasting rooms everywhere in a couple of years," says Sharon Trick.
The Committee for Downtown Yakima says while some older businesses are, in essence, retiring, the downtown area is not dying.
In fact, they say in last year alone, more than 20 new destination businesses moved into the downtown area. By that, they mean retail stores and restaurants.
And more than 60 since revitalization effort first started.