Driving With Suspended License Is Huge Problem
Posted:
Updated: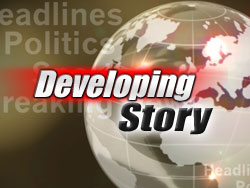 BENTON COUNTY, Wash. - The Benton County Prosecutor called driving with a suspended drivers license the most common crime in our courts today.
It is a huge problem that is costing you money if you play by the rules.
There is no telling how many people are driving that have a suspended license but police said it is more than you might think.
Benton County Judge Eugene Pratt said that a person can lose their license if they are caught driving drunk, not paying child support and not paying tickets.
One woman got pulled over on A Street in Pasco because she did not have a light on her license plate. 19-year-old Noribeth Arzeta said, "The police told me I could go to jail because I had my license suspended. I got scared and thought he was going to put me in his car and go to jail."
She said she did not realize that her license was suspended.
Trooper Marty Finan said, "It's not uncommon to find two or three (suspended drivers) every other day ... and they're just the people that have been caught."
It's a huge problem that forces insurance prices to go up. Many people that don't have a license don't have insurance, which can be a problem if you get into an accident with them.
Arzeta said, "I can't work because I can't drive. I have to see who can give me rides to work until I pay tickets."
Trooper Finan said, "Most could be taken care of by taking care of the ticket."
Arzeta was cited and someone came to pick up her van.
If a driver continues to get pulled over with a suspended drivers license he or she could face jail time.
Violators say the drive because they need to get to work to pay for their tickets and complain about the transit system.
Judge Pratt said, "It's a significant problem of people driving while suspended license."
Pratt said on average there are about 50 cases that come through the courtroom a week.
If a person has been caught driving after they have had a DUI they will see jail time. If they refuse to pay their tickets the driver could possibly see jail time, but most offenders do not get locked up but they do see hefty fines.
An offender is already 200 dollars in the hole without the fine from the judge. It is about 103 dollars for the crime traffic fine, 75 dollars for the probation fee and 45 dollars for the clerk filing fee.
And police can tow their car on the scene when they're caught.
Pratt said he likes the idea of a violator getting their car towed. He said, "It seems to get their attention better than a fine that they may not pay."
Pratt said, "It's primarily irresponsibility and lack of concern for neighbors and other people on the road. You are way better off paying it up front. Come in and set up a payment plan."
Towing a violator's car has been an on going issue in the courts. It was mandatory, then police were told they couldn't, then it was mandatory again. Right now it is done on a case-by-case basis.