New Bills Head to Governor's Office
Posted:
Updated: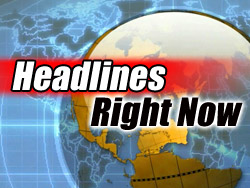 The Washington Legislature continues to move forward. Bills passed in the Senate and the House now head to the Governor's desk for approval.
One of them is Domestic Partnership. This applies to same sex couples and couples over 62-years-old who are not legally married.
"If they're in love and they have a legitimate relationship, and they want to have protection for their families, why shouldn't they," said Mark Lee, from the Vista Youth Center.
If the law passes, those registered as domestic partners will get a whole new set of rights. Going from 23 to 166. Still, that number remains low compared to the number of rights married couples get.
"It's one step forward, but I'm sad that in 2008 a couple can be together for 10 years and have six kids and still be seen as less than a legitimate couple," said Lee.
Another bill affecting those who drive for a living got unanimous support from legislators. Truck drivers will now be able to get weight tickets sooner than before, when they pick up loads of hay and straw.
"You come in here, and you weigh empty now and then you go and load and come back and weigh in," said Brent Blankers, a truck driver for 30 years.
Before this bill drivers had to drive to the closest weigh station, and if they had an overload on the way they could get a ticket from the State Patrol. Truck drivers say they're glad to see things changing.
"Well you usually want to weigh in the closest place possible, if maybe they're not open you can go to the next stop or some place where they have a certified scale, but yea it's a good idea," said Blankers.