New Protection for Domestic Abuse Victims Passes the House
Posted:
Updated: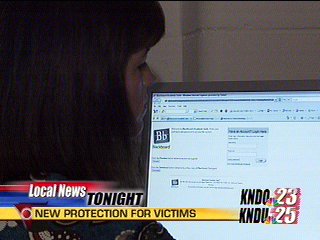 Tri-Cities -- Lawmakers have taken action to protect victims of stalking and domestic violence, and they are now calling for employers to do their part to break the cycle of crime.

Saturday, legislators passed House Bill 2602. It will require employers to work with victims and to grant leave so they can go to court, get housing or counseling.
The sponsor of the bill, Representative Lynn Kessler (D-Hoquiam), was concerned that without these protections, some victims may remain in abusive situations simply because they cannot afford to lose their jobs. Her bill requires employers to grant what it calls "reasonable" leave to employees in order to attend court appointments, make arrangements for emergency housing, and receive mental health and other counseling services.
"You shouldn't have to choose between your job and your personal safety and health," Kessler said recently. "In states that already allow this kind of leave, there is no evidence that the employees are abusing it. In fact, in the state of Maine, businesses even joined in an effort to expand the law."
Advocates of domestic violence victims in the Tri-Cities agree that the bill is an important step to aid those who have become enmeshed in the cycle of violence. Erinn Gailey, Program Director of Domestic Violence Services for Benton-Franklin counties, said Monday that economic self-sufficiency is closely tied to a victims willingness to leave a violent situation.
"If they can't keep a job...without those resources they're not going to have the ability to get safe and secure, and victims shouldn't have to choose between their jobs and safety."
HB 2602 now goes to the governor's desk. Gailey says she is confident Christine Gregoire will sign it.
For more information, contact ruth.johnson@kndu.com